by Nicole Tian, Winged Post Co-Lifestyle Editor

September 9, 2019
About 20 minutes into third period, Attendance Coordinator Susan Prutton has just begun to keep track of the 794 students at the upper school. With her eyes fixed on the monitor screen, she picks up the phone, starting with "Hey, can you take attendance for me?" and ending with a smile, "Th...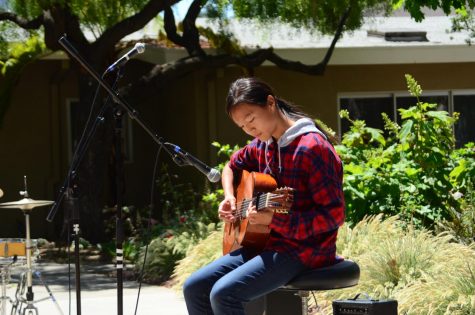 by Nicole Tian, Reporter

May 2, 2019
This year's second Quadchella, organized by student council, was held in the quad during long lunch today and featured performers from all grades as well as from faculty. The goal of this event is to encourage members of the Harker community to display their talents as well as a chance for their p...