by Arely Sun, Reporter

June 4, 2019
Students of Opportunity X, a student-founded program that teaches students at underprivileged schools about science research, gathered in the Dr. Roberto Cruz Alum Rock Branch Library community center to share their projects at the program's first science fair on May 25. The participants had been working...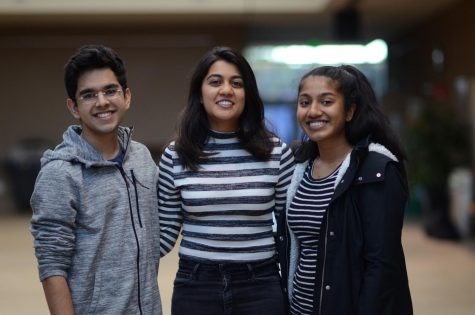 by Arushi Saxena, Global Editor

January 24, 2019
Of the 7 students named Regeneron scholars (a complete list can be found here: https://harkeraquila.com/45582/showcase/seniors-named-regeneron-scholars/), 3 of the students, seniors Ayush Alag, Natasha Maniar and Ruhi Sayana were named Regeneron 2019 Finalists on Jan. 23. Out of the 300 students who...