by Kathy Fang and Eric Fang

June 1, 2019
With the American flag behind her and a crowd of several thousand Bay Area voters and supporters before her, 2020 Democratic presidential candidate Sen. Elizabeth Warren (D-Mass.) stepped into the spotlight in the middle of a soccer field, both arms outstretched to welcome the cheers of her audience. Before...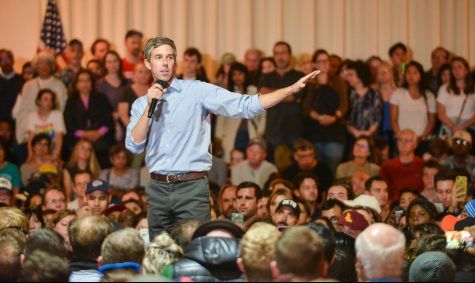 by Kathy Fang and Eric Fang

April 28, 2019
Presidential candidate and Democratic rising star Beto O'Rourke traveled to the Bay Area to host a town hall at the United Irish Cultural Center in San Francisco this afternoon. Introduced by Rep. Jared Huffman (D) of California's 2nd district, O'Rourke opened the event with an overarching campaign...