by Aditya Singhvi, Anna Vazhaeparambil, and Shreya Srinivasan

May 18, 2019
Monta Vista has won the Division 1 NorCal championship to defend their title 22-25, 25-23, 19-25, 25-19, 15-13. Be sure to catch our game recap, coming soon to Harker Aquila. 4:14 p.m. The CIF Norcal Division awarded Jeffery with the Pursuing Victory with Honor award, and CIF NorCal runner-up medals...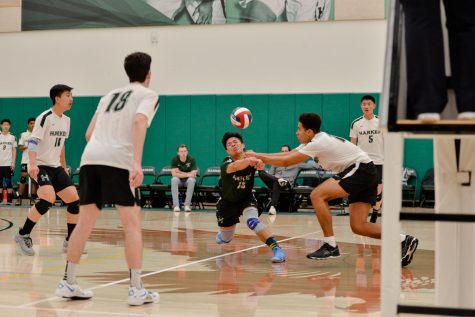 by Nina Gee, Visuals Editor

March 26, 2019
In one of the toughest games of the season, the varsity boys volleyball team, ranked 7th in the nation, lost to the 4th ranking school, Monta Vista, in a head-to-head match in 5 matches last Friday, the respective scores being 25-19, 22-25, 21-25, 25-20 and 12-15. Somewhat considered to be Harker's rival,...