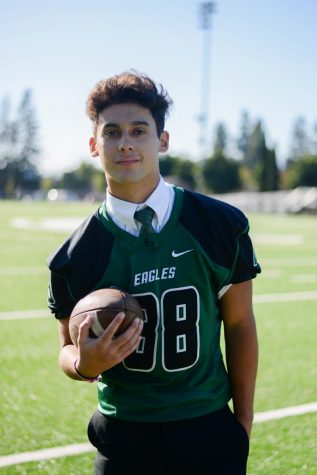 by Heidi Zhang, TALON Editor-in-chief

January 9, 2019
The whistle blows, a shrill sound ringing through the air, as the football snaps to the quarterback and the play begins. To most, the following five seconds may seem like mad scramble of tackles and confusion. Mitchell Granados (12), however, tries to approach every play and challenge in his life with...
by Aditya Singhvi, Kathy Fang, and Nicole Chen

October 6, 2018
The Eagles dominated the Lobos from Elsie Allen High for a shutdown 56-0 victory yesterday night in front of a large homecoming crowd, bringing their overall record to 5-2. Defensive back Giovanni Rofa (11) broke a school record by recording four interceptions, three of which he returned for touc...