Homecoming 2018: The game in pictures
The Eagles dominated the Lobos from Elsie Allen High for a shutdown 56-0 victory yesterday night in front of a large homecoming crowd, bringing their overall record to 5-2.
Defensive back Giovanni Rofa (11) broke a school record by recording four interceptions, three of which he returned for touchdowns. Mitchell Granados (12), acting as running back because Devin Keller (11) and Marcus Tymous (12) were injured, scored three rushing touchdowns, including one from 34 yards away. Quarterback Anthony Meissner (12) connected with Jared Anderson in the endzone (12) twice as well to for a total of eight Harker touchdowns.
The game was preceded by a tug-of-war pull for third place between the sophomores and the freshmen, which the sophomores won, as well as a dance performed by the lower school's Eaglets.
During half-time, the cheer team and varsity dance troupe each performed routines, after which the seniors and the juniors faced off in a final round of tug of war, which the seniors won. Dr. Teja Patil ('02) was honored with the alumni award, and seniors Kelsey Wu and Neil Ramaswamy were announced the winners of homecoming royalty.
Throughout the game, food trucks and school-sponsored fundraisers sold refreshments and other goods in the tailgate area, and jazz band played segments of songs, directed by music teacher Dr. David Hart.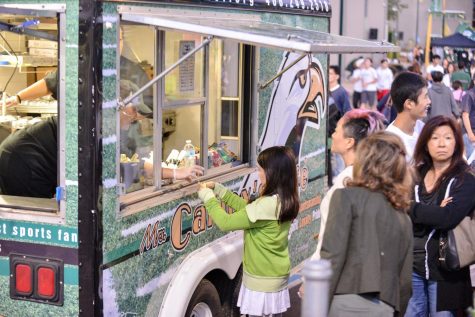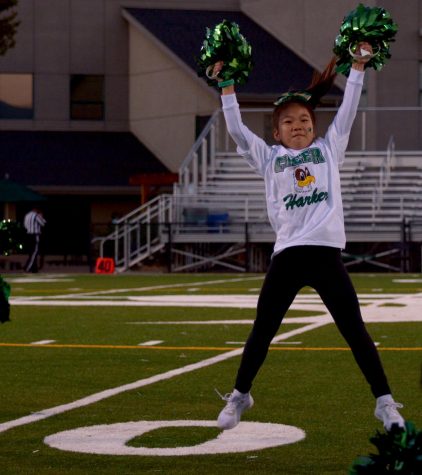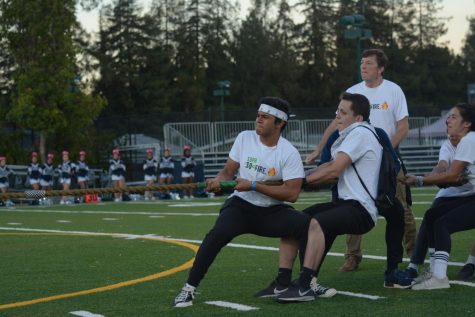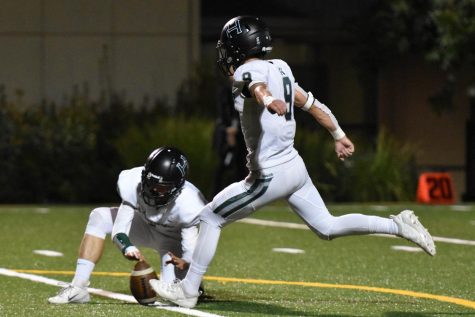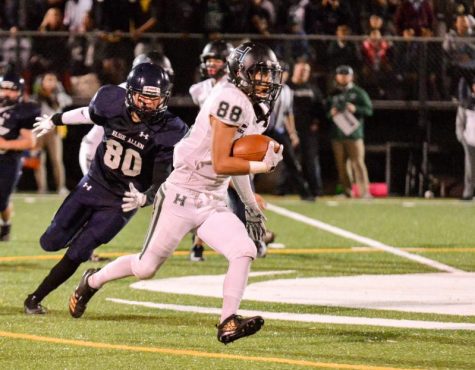 Kathy Fang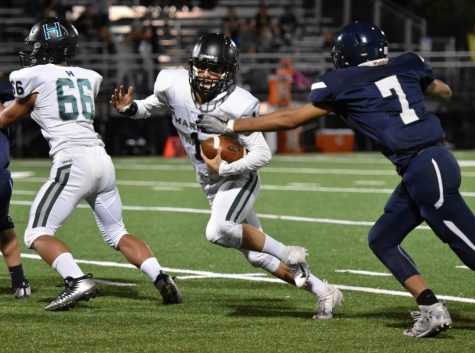 Kathy Fang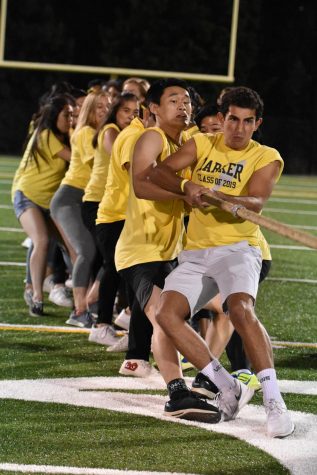 Aditya Singhvi
Kathy Fang