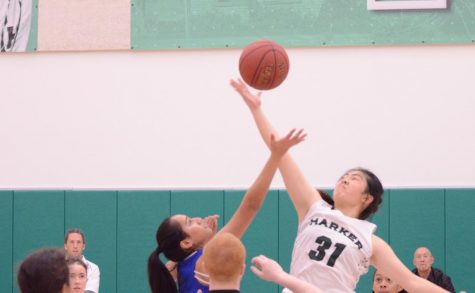 by Aditya Singhvi, Sports Editor

February 3, 2019
The varsity girls basketball team won 53-15 against Crystal Springs Uplands on Friday evening in front of a home crowd, bringing their overall record to 12-7 and league record to 3-4. The girls play at Castilleja (10-9) at 5:30 p.m. on Tuesday, and at 6 p.m. at King's Academy (7-14) on Friday.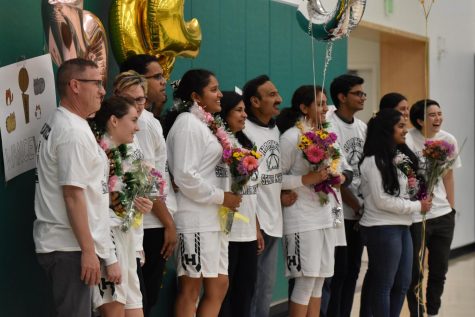 by Muthu Panchanatham, Reporter

January 30, 2019
The varsity girls basketball team edged out a 44-40 win against the Mercy Burlingame Crusaders as they celebrated their senior night on Tuesday evening. The senior night consisted of a ceremony recognizing the seniors as well as the game itself. Posters were made beforehand by the seniors' fri...