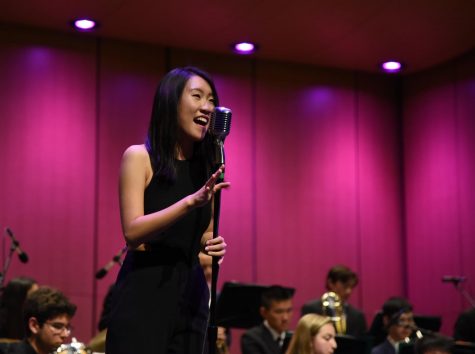 by Arushi Saxena, Global Editor

April 25, 2019
Lights flooded the stage as a medley of saxophones embarked on a melody, softly accompanied by a piano riff which soon swelled in conjunction with the rest of the band. With a crash and a bang from the drums, Harker's annual Evening of Jazz began. Opening with a set by the middle school's Jazz...
by Esha Gohil, Reporter

April 21, 2019
Jazz groups from the Middle School and Upper School continued their annual tradition of performing in Evening of Jazz, held tonight in the Rothschild Performing Center. The show started at 6:30 p.m and ended at 9:00 p.m, with a brief 10 minute intermission in between. The night began with 6th gr...