by Irina Malyugina, Photo Editor

May 24, 2019
Members of the Book Club wrapped donated books to send them to a hospital yesterday during lunch, at a volunteering event held in English teacher Beverly Manning's classroom. Students who attended and helped out were able to earn volunteer hours, and those who participated were greeted by food as th...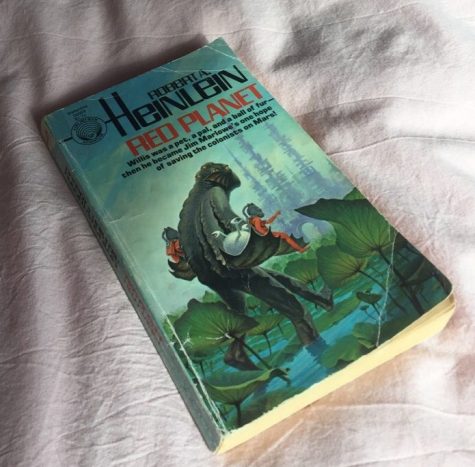 by Delaney Logue, TALON Photo Editor

November 8, 2018
Its corners creased and spine bent, my pocket-sized Red Planet by Robert A. Heinlein is more than just a book. The cover depicts a tall alien figure carrying Jim Marlowe and his companions through the unique greenery of Mars. The once-smooth surface of the small book feels cool in my hand, my thumb brush...