Taking a peek into "Desolation Peak"
Upper school English teacher publishes book uncovering Jack Kerouac's journal
With $14.57 in his pocket and 900 miles to travel, Jack Kerouac hitchhiked to the North Cascades National Park in July of 1956. Beyond fulfilling his role as a fire lookout, he sought enlightenment, an understanding of why he wrote and why he lived. He documented his emotions, his reflections, all his spendings — his method of maintaining life in isolation. 
These stories are captured in his books "The Dharma Bums," whose climax details the two months he spent on the mountaintop at North Cascades, and "Desolation Angels," whose beginning depicts the same experience from a darker perspective. Kerouac's bravery and introspection intrigued — and continues to fascinate — upper school English teacher and longtime Kerouac scholar Charles Shuttleworth. In November of 2022, Shuttleworth published "Desolation Peak: Collected Writings," a collection of transcriptions and annotations of the journal Kerouac wrote in those months, yet his research began many years prior.
In the summer of 2017, Shuttleworth visited the Jack Kerouac Archive in the New York Public Library; his teaching of the senior English elective "Jack Kerouac and the Beat Generation" granted him access. Among the many story drafts, diaries, notebooks and photographs housed in the archive, one in particular stood out to Shuttleworth: the journal Kerouac kept while on the mountaintop.
"The moment I read [the journal], I thought, 'This really needed to be published' because there are people like me who would really want to see what he was really going through, not how he fictionalized it," Shuttleworth said. "That's how it started."
A collection of his observations and reflections throughout the two months, the journal uncovers the magnitude of Kerouac's poverty and the severity of his mood swings throughout his journey, two aspects of his life previous literature had yet to highlight. In the time he spent alone, Kerouac grappled with his understanding of God, of his writing and of himself, and detailed his musings in his journal. The authenticity and sincerity of Kerouac's entries captivated Shuttleworth, who admires him for his works that pioneered a style of writing tending to postmodernism.
"[Kerouac was] really uncompromising in his self examination," Shuttleworth said. "As a writer, his self examination is very much the direction that writing has gone in terms of confessional memoirs. He also advocated a freer writing style away from what was considered by the new critics: There was a particular way to write [which] was very formal, but he loosened the rules, so that it could be a much freer style breaking away from plot constraints. He was critically important both in his writing style and in the subject matter of his work."
To publish Kerouac's journal, Shuttleworth first contacted the head of the Jack Kerouac Estate, Jim Sampas, for permission to photograph the pages of the journal. While consulting Kerouac's other works, he meticulously transcribed and proofread the writings and compiled the transcriptions with detailed explanatory notes into the book "Desolation Peak: Collected Writings."
"I did some good investigation, and it was really fun," Shuttleworth said. "I love his writing, I really respect it, so to be able to transcribe it just for myself was worth it. Overall, I felt I got to know and understand him better than I ever had."
Well-known for his scholarship in Kerouac, Shuttleworth not only studies the work of Kerouac but also presents his research throughout the country, including at the annual Lowell Celebrates Kerouac festival in Massachusetts in October.
"I find it really easy to talk about Kerouac, and it was just fun for me to be able to talk about it," Shuttleworth said. "It was well-received."
The complexity of Kerouac's life continues to fascinate Shuttleworth, and he continues to peruse and research Kerouac's works. In particular, through analyzing and transcribing Kerouac's less known writing, Shuttleworth hopes to illuminate the intentionality of his writing, from the intensity of Kerouac's emotions to the complexity of his contemplations.
"There are works of his that haven't gotten critical attention, so it's really fun to dig into them," Shuttleworth said. "He talked about writing spontaneously, so he created the impression that everything that he wrote was just [the] first draft, and it ends up that it's not true. When you compare the handwritten first draft, which is in the archive, to the typed draft, it's another level of artistry that he was going into."
A previous version of this article incorrectly spelled Jim Sampas' last name as Sampras. The article has been updated on March 11, 2023, to reflect the correction of this error.
About the Contributor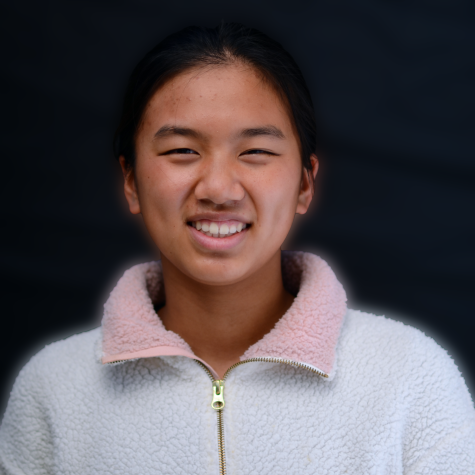 Olivia Xu, Humans of Harker Co-Managing Editor
Olivia Xu (11) is the co-managing editor of Humans of Harker, and this is her third year on staff. She looks forward to celebrating the unique stories...