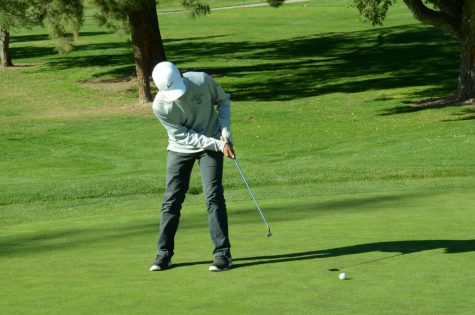 by Saloni Shah, Reporter

March 29, 2018

Filed under Boys Golf, Golf, Sports, Spring Sports
Six members of the boys golf team defeated Crystal Springs and Nueva on Wednesday, March 28. The match at the San Jose Country Club had a 9-hole par rating of 33. Jin Kim (12) shot 32 (-1), Daulet Tuleubayev (12) shot 35 (+2), Victor Shin (12) shot 36 (+3), Aditya Tadimeti (9) shot 36 (+3), Bowen...
by Alex Wang, Opinion Editor

March 11, 2018

Filed under Boys Golf, Sports, Spring Sports
The boys golf team started off its season with practices at local golf courses and a few matches and tournaments, including the Cowboy Classic and Pahrump Invitational. This year's team consists of a large number of freshman, as many of last year's players were seniors and graduated. "The...