Meet your teacher: Ace of all trades
Kevin Oliver thrives in cross country, law and journalism
Cross country athletes surround Kevin Oliver as he reviews techniques and invigorates them with advice for an upcoming competition. His expertise as a runner enables him to devise proper strategies that aid them in developing to their greatest potential. 
Oliver initially felt that Harker was suitable for him due to its optimistic atmosphere with ambitious students. The school's aspirational community distinguished itself from other settings, and he felt that the committed students would create a supportive and collaborative learning environment, fostering academic growth. 
"The more I learned about Harker, the more drawn to it I was because of how genuine it felt," Oliver said. "Every single person involved with the school talked about how the best part of it was the students and how they loved the interaction with the students. It's not just from an academic perspective because not only is everybody here very high achieving and hardworking, but also a great group to interact with, which compelled me."
Oliver aspired to be both a journalism teacher and an athletic coach since he believed that the skill sets they require aligned with his abilities. In comparison to his previous occupation, he felt more comfortable and driven at Harker, encouraging him to undertake challenges and pursue opportunities. 
"I'm definitely more passionate in the classroom than the law firm and working toward a shared goal," Oliver said. "I've always loved being in a classroom as a student, so as a teacher, it feels very rewarding."
In college, Oliver contributed to several academic publications, assisting staff and students with refining their writing skills. He served as an executive editor for the Chicago Journal of International Law during law school, where he spent much of his time collecting written material, editing pieces and working with publishers to release their final works, using skills pertinent to his current roles as the TALON yearbook adviser and an Introduction to Journalism teacher.
"I think I have the ability to take in a lot of complex information, analyze it, synthesize it and present it in a digestible way to an audience that may not have expertise in that particular area," Oliver said. "That skill translates very well to teaching, which makes everything a lot easier."
Director of Journalism Whitney Huang shared her expertise and offered constructive feedback throughout his adjustment period.  She worked closely with him to ease the tension from the deluge of responsibilities as a teacher and assisted him with enhancing his instructional skills. 
"
I'm definitely more passionate in the classroom than the law firm and working toward a shared goal. I've always loved being in a classroom as a student, so as a teacher, it feels very rewarding.
— Kevin Oliver
"I had several meetings with him, even before the start of school, to talk about the curriculum and informative resources to use," Huang said. "He absorbed the material in a very quick manner and really seems to care for the students on an educational level."
Throughout periods, Oliver takes notice of his students' tenacity and perseverance. He notes the gratification that comes with having diligent students enthusiastic about applying what they retain in class. 
"It's a huge boost when I can see that the students are engaged and actually interested in what I'm discussing," Oliver said. "It's only been a few months so far but I'm really hopeful that this feeling continues."
Oliver aims to establish a setting in which students can learn to flourish, creating a stimulating working environment for them.
"He engages us in each class with creative lessons and a strong presence," Gemma Chan (10), a current yearbook student in Oliver's class, said. "You can tell he's passionate about what he's teaching, which creates a very encouraging and positive atmosphere for learning."
Aside from teaching, Oliver enjoys running in his free time. Oliver's affinity for cross country began in middle school and progressed to competitive racing in high school. He rejoices in pushing his limits and charting progress as he improves, a strategy he brings to the classroom as well. As he gained confidence in his performance and learned to maintain a positive mindset while running, he began participating in Chicago marathons.
"In these big city marathons, there are people lining the streets," Oliver said. "The noise is deafening and you really get that energy boost, which you need in a 26.2 mile race."
Oliver coached the cross country team last fall, regularly joining his students during running sessions. He recognized that each student required individual attention since he instructed a large team of almost thirty runners of different proficiency levels. To facilitate this process, he intends to develop a training program in the near future in hopes of providing structure to the athletes' regimens. 
"A training program is going to help [the athletes] reach their goals, whether they're specifically performance related, wanting to run a certain time, get in better shape or maybe have fun and have something social to do after school," Oliver said. "I completely respect all of those approaches and all of those mindsets from the athletes. I want to help them reach whatever their individual goals are."
He aims to establish an environment in which the athletes truly feel part of a team and family as a memorable highlight of their high school experience rather than something they do for physical education credit.
"[Coach Oliver] always brings positive energy to practice, which makes it more enjoyable," cross country runner Kara Kister (12) said. "He's also great at coming out to us and supporting our individual needs."
In terms of teaching, it's hard to keep track of everything new he's learned and how he can engage his students in everyday activities—but through his curiosity and diligence, Oliver finds effective methods to keep his class captivated. Through the support of the school community, he is optimistic about familiarizing himself further with his position. 
"There are still so many unknowns and I'm facing all these challenges for the first time," he said. "Overcoming them and making myself more comfortable in a completely new career while connecting with the students at the same time is a major goal of mine."
About the Contributors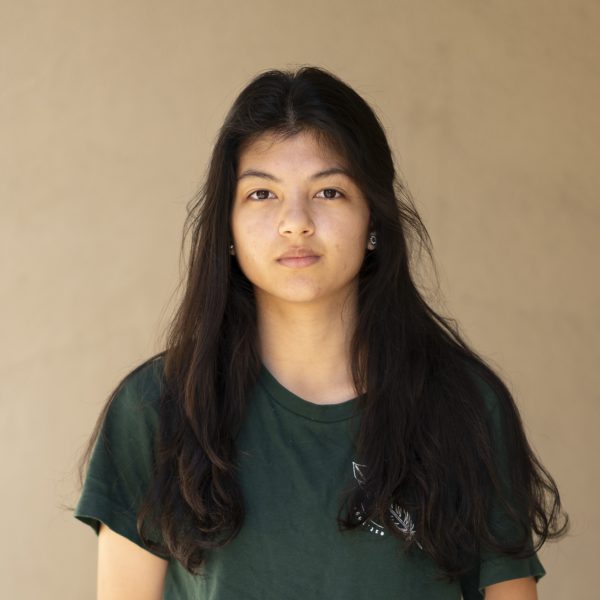 Aryana Bharali, Humans of Harker Profiler
Aryana Bharali (11) is a Humans of Harker profiler for Harker Aquila and the Winged Post, and this is her third year on staff. This year, she hopes to...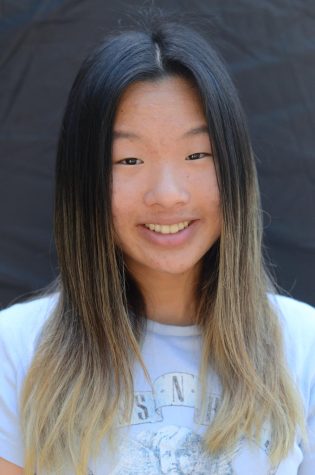 Tiffany Chang, Humans of Harker Editor-in-Chief
Tiffany Chang (12) is the editor-in-chief of Humans of Harker, and this is her fourth year on staff. She's looking forward to telling the story of the...