Nowruz: 'A holiday that represents togetherness'
Persian New Year celebrations unite people and bring hope to many
Connecting with my Persian roots has always been somewhat of a struggle. Being half-Iranian, celebrations of my culture mostly come from my "maman," or mother, who emigrated from her homeland when she was only 17 years old, and my "madarbozorg," or grandmother. Aside from the Persian music and food that often permeate our household, I've never felt truly connected with my culture – my fluency in spoken Farsi has deteriorated over the years, and my immediate family has largely accustomed to American customs and traditions.
But the weeks-long celebration of the Persian New Year, or "Nowruz", which fell on March 20 this year, is one thing that has always helped me reconnect with my Iranian heritage. During these festivities, Persian families all around the world gather to celebrate, feast, dance, exchange gifts and much more. My fond memories from these holidays range from watching "sabzeh," or green sprouts, grow in preparation for the "Haft-seen," an arrangement of seven items important for Nowruz, to spending the day with my Persian family and friends at Vasona Park for the annual "Sizdah Bedar" celebration, the last of the Nowruz celebrations.
The Haft-seen is a "sofreh," or table cloth, garnished with seven symbolic items beginning with the farsi letter "seen," which is like the letter "S" in English. As a whole, the Haft-seen serves as a reminder of the rebirth of the new year, a theme which recurs through all Nowruz celebrations. Planting the "sabzeh," one of the elements of the Haft-seen, is often the first step of the preparation, a process starting roughly two weeks before Nowruz. The sabzeh symbolizes growth and rejuvenation.
The seven elements are sabzeh, "senjed," a type of dried fruit; "seeb," apple; "seer," garlic; "samanu," a type of sweet pudding; "serkeh," vinegar and sumac, a popular Middle Eastern spice –– each item carries a symbolic meaning relevant to the new year. Most consider these seven components of the Haft-seen essential, although many households include a variety of other items. 
My family has always included "mahi," a bowl of goldfish and "sekkeh," coins, in our Haft-seen. Other households often incorporate colored or decorated "tokhme morgh," eggs; "sonbol," hyacinth flower, a Quran, a book of poetry, candles or "ayneh," mirror, which is symbolic of self-reflection. 
Nowruz, which literally translates to "new day," both celebrates the new year and welcomes the new life, beginnings and blossomings of the springtime. Celebrated by over 300 million worldwide, including non-Iranians, it serves as a means of bringing families and friends together to partake in many cultural rituals, customs and traditions. 
This year, president Biden held a Nowruz reception at a scale never seen before in White House history, expressing his support of the "brave women" and "citizens of Iran" in their fight for freedom. He also drew parallels between the Persian New Year's emphasis on hope for the year to come with his hope for the women in Iran.
"This year's holiday comes at a difficult time for many families," Biden said at the Reception. "Hope where it's needed more than ever is going to be coming. The United States stands with those brave women and all the citizens of Iran who are inspiring the world with their conviction and, I have to emphasize, their courage, their genuine courage."
As Persians around the world celebrate the renewal of spring during the Persian New Year this year, many are also thinking of the women in Iran and sending them support and kindness. All of the Nowruz celebrations convey common themes of expelling evil and entering the new year with good fortune.
One such celebration is Chaharshanbe Suri, a festival of fire held on the eve of the last Wednesday before Nowruz which marks the beginning of the new year festivities. To celebrate, people jump over flames to dispel bad spirits or bad luck from the past year and to bring prosperity and health to the coming year. Other preparations for the new year involve cleaning homes, washing carpets, buying new clothes and preparing a Haft-seen.
These celebrations bring people together to have fun and make life-lasting memories, a key element of both Persian culture and holidays. Everyone who celebrates Nowruz values the familial nature of the festivities, including Ava Arasan (12).
"I love the family and community aspect," Ava said. "It feels nice to be connected to another part of myself and then another part of the world. It's just interesting being able to connect with people on a different level."
On the day of Nowruz, families celebrate the day by connecting with one another, dancing, singing and eating traditional Nowruz meals. Ava and her family usually celebrate by hosting a  gathering and spending valuable time with her relatives.
"This year we got catering and my aunts bought food," Ava said. "We had a polo and mahi dish and the whole family was there. Some of us dressed up in our traditional clothing and we did the sofreh."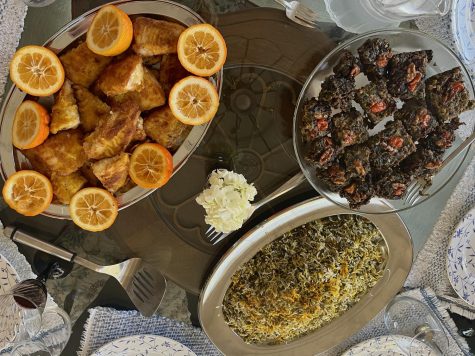 "Sabzi Polo Mahi," herbed rice with fish, is a popular Nowruz dish among Iranians. The fish represents life, and the herbs represent rebirth, key themes of the Nowruz celebration. Aside from feasting, Ayla Apsey (12) also enjoys spending time with her family and describes Nowruz as "a holiday that represents togetherness." Other common celebrations include exchanging gifts, praying, reading poetry and dancing, which Ayla enjoys.
"Something that's fun for me in general is the dancing part of it because my family is good dancers and singers," Ayla said. "My family always plays traditional Iranian music and we sing and dance to it."
Sizdah Bedar marks the official end of the Nowruz celebrations and occurs 13 days after Nowruz, which falls on April 2 this year. As in many other cultures, many consider the number 13 as unlucky, and Persians consider spending the day inside on this day to be unlucky as well. This day is celebrated by leaving home to spend the day in nature, often in the form of a picnic. Another popular tradition of Sizdah Bedar is to return the sabzeh from the Haft-seen back into a stream or pond as a way to get rid of any sickness or hardship in the coming year. 
Vasona Park in Los Gatos has been hosting Sizdah Bedar celebrations for decades. On Sizdah Bedar, Persians gather outside on the park's grass to have picnics, play games or chat while enjoying the spring weather. Food vendors serve a variety of Persian food while singers and dancers give live musical performances for people to dance to as they reunite with their families and friends. Many families also release the fish that were a part of their Haft-seen.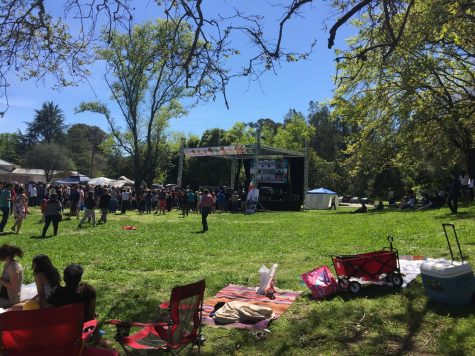 Nowruz has brought together hundreds of millions of people around the globe to welcome the new year and celebrate the springtime in a beautiful way and is a fun and memorable holiday for so many. I'm grateful for how the Nowruz celebrations have brought me closer to my family, culture and heritage while also allowing me to spend valuable memorable time with my Persian relatives, and I hope these memories last and more will be made in the years to come. 
About the Contributor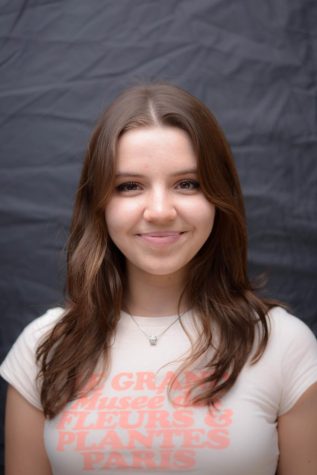 Ariana Goetting, Co-A&E and Lifestyle Editor
Ariana Goetting (11) is the co-arts & entertainment and lifestyle editor for Harker Aquila and the Winged Post, and this is her third year on staff....