by Saloni Shah, Lifestyle Columnist and Assistant Humans of Harker Editor

January 23, 2019
From "Crazy Rich Asians" to Instagram posts about the extravagant wedding of the Indian industrialist Ambani and the lavish weddings of Bollywood celebrities like Deepika Padukone and Priyanka Chopra, I was unsure of what to expect at my very first Indian wedding. My cousin, Sid, was introduced to his potent...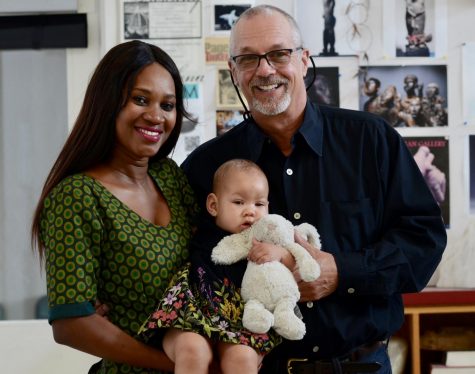 by Gloria Zhang and Arely Sun

December 7, 2018
Upper school art teacher Jaap Bongers and his wife, Orebotse "Ou" Bongers, fumbles with a gray stuffed bunny, as they tried—unsuccessfully—to make their baby Melissa smile. They came a long way, finally reunited as family, after a lengthy process with immigration. Various waves of immigration...