Heavy rain falls across Bay Area as storm continues
Over two inches of rain have fallen in Santa Clara County since Dec. 1, an amount 21% higher than the average rainfall for this time of year, with strong rains and a storm continuing throughout this weekend.
Heavy rain and an overcast sky persisted throughout the entire school day on Dec. 1, with temperatures in the low 50 degrees Fahrenheit. To stay dry, students brought umbrellas and waterproof jackets and ate lunch indoors in buildings such as the Auxiliary Gym and Manzanita Hall. During breaks and after school, the orchard and Quad lay deserted as students sought shelter from the cold and drizzle inside the Rothschild Performing Arts Center (RPAC) and library.
"I usually go to the library [when it rains] because it's a good way to escape the rain, and I can do homework there," Carey Chang (11) said. "During lunch, I usually just find a seat somewhere in Manzanita since they have the tables there."
Rain mostly ceased on Friday, although temperatures stayed low. On Saturday, rain persisted throughout the day, from 7 a.m. to 10 p.m. Chiling Han (10) explains how rain can negatively affect her mood, and she recounts how rain started pouring while she was taking a walk on Saturday.
"I love taking walks in the neighborhood, and I just started walking in the neighborhood when it [started] raining," Chiling said. "In the end, when I came back, I couldn't feel my hands because they were so cold."
The weather forecast predicted a 100% chance of rain for yesterday, with a wind advisory beginning Friday night and lasting for most of the day, and a 70% chance of rain today with rain showers tonight and a potential thunderstorm prior to 1 a.m. The forecast also detailed additional hazardous weather conditions as a result of the continuing storm, such as mountain snow, rain and strong winds in southern California.
About the Contributors
Emma Gao, Co-News Editor
Emma Gao (11) is the co-news editor for Harker Aquila and the Winged Post, and this is her third year on staff. This year, she hopes to explore writing...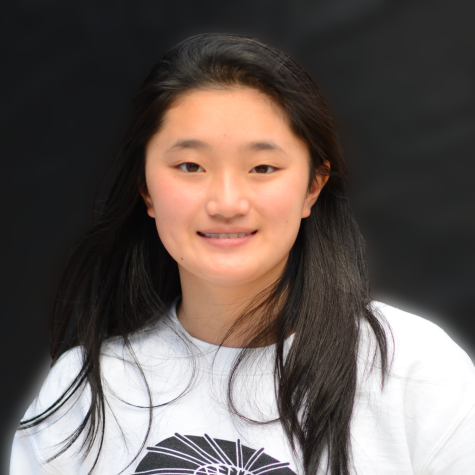 Katie Wang, TALON Photo Editor
Katie Wang (12) is the photo editor of the TALON Yearbook, and this is her fourth year on staff. This year, Katie looks forward to photographing with new...