Building kindness and gratitude
Celebrating World Kindness Day, held on Nov. 13, in the community
From holding a door to giving a family member a call, there's an endless number of ways that you can be kind to the people you love. And with International World Kindness Day taking place  tomorrow, it's the perfect time to explore what kindness means to us and our community.
World Kindness Day, started in 1998 by the World Kindness Movement, is celebrated in over 28 countries around the globe, including the United States, Japan and Canada. The day was founded on the belief that kindness brings people together and helps them to work through conflicts and challenges. And at the upper school, there are various initiatives and groups that dedicate themselves to this belief.
For example, the LIFE Board, advised by upper school Assistant Division Head Kelly Horan, organizes events that are designed to help students as they navigate throughout high school and beyond. Horan believes that part of understanding kindness is learning to be kind to yourself, which she realizes that many students might struggle with. In particular, Horan urges students to avoid living with goal-oriented mindsets and instead to find hobbies that are not based around accomplishments.
"Being kind to myself is understanding that I cannot be everything to everyone in a perfect way all the time," Horan said. "That's the hardest piece of it because I think there are always a lot of expectations [for] all of us. And so being kind to myself is knowing and accepting that at times, we might be perceived as falling short, and that's okay. We're all human, and we only have so much time and so much bandwidth."
Beyond the LIFE Board, there are other initiatives on campus designed to foster kindness, compassion and growth, Harker UNICEF. As a branch of the larger UNICEF organization, this club is dedicated to community service and fundraising. For example, one main activity Harker UNICEF leads is birthday card decorating, where officers and members get together to write encouraging birthday cards to children from disadvantaged families.
"Our main goal with the birthday card decorating is to foster some sort of connection between us and these kids who may not have a lot," Lavanya Subramanian (12), a UNICEF Club officer, said. "We just wanted to do our part and wish them a good day and make sure that one small action can impact them."
Lavanya explains that Harker students come from unique places of privilege and should use their privilege to spread kindness to other people.
"At its root, the UNICEF organization is about service and bringing resources to people who might not have them," Lavanya said. "Within Harker, what we're really trying to do is to spread the message of empathy and kindness outside of our community. At Harker, we have a lot of privilege, and we want to take that privilege and use it to spread kindness."
Despite the number of organizations like the LIFE Board and UNICEF Club at Harker, it is ultimately up to each of us to act with kindness in all aspects of our lives. These acts of kindness can be big or small, and upper school learning specialist Kadar Arbuckle notes that one of the easiest ways to help foster a caring community is to just reach out and talk to another student.
Arbuckle, working with upper school counselor Rosalyn Schreiman, started the "Community Conversations" project a few years ago, and he's noticed the impact these simple conversations can have.
"I make an effort to just have those random, small talk conversations," Arbuckle said. "I've had so many interactions go well, because I've just been willing, and that other student was willing, to engage in a quick conversation. At our Community Conversations, I've heard students say something encouraging to another student. And that is everything, that feeling of support, even from someone they've never talked to before. It goes such a long way."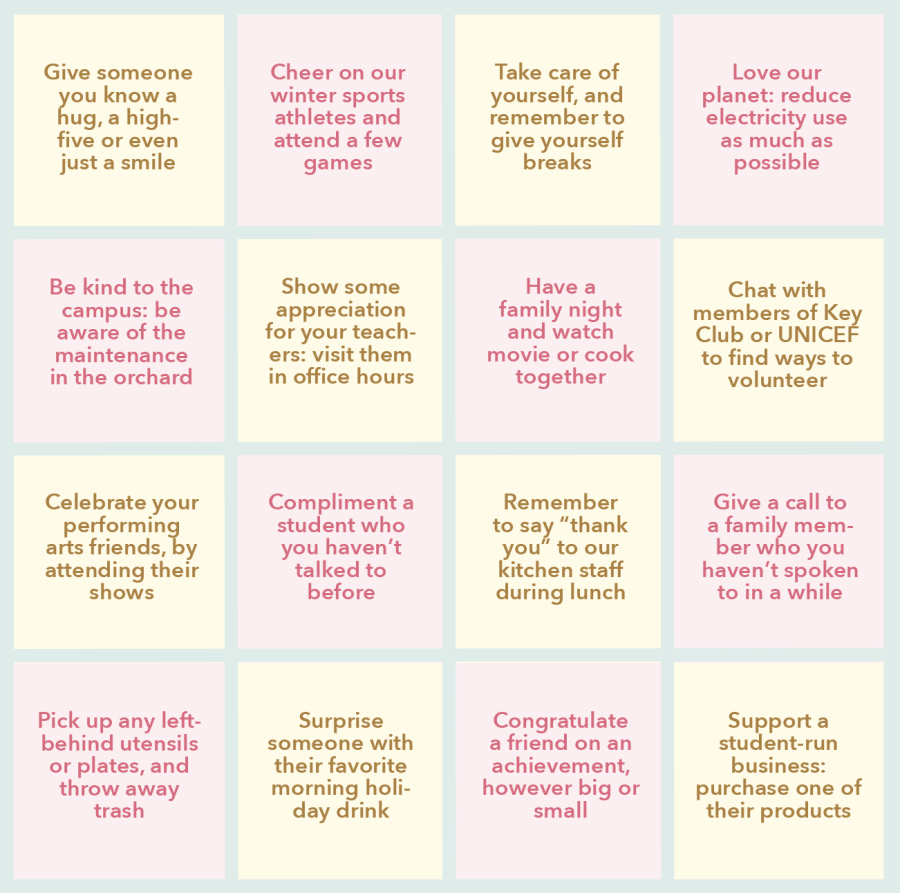 About the Contributors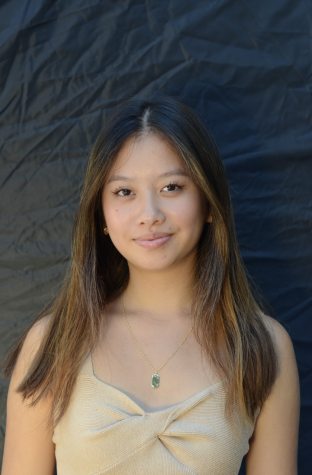 Sabrina Zhu, Winged Post Co-Editor-in-Chief
Sabrina Zhu (12) is the co-editor-in-chief of the Winged Post, and this is her fourth year on staff. Sabrina hopes to capture more campus life through...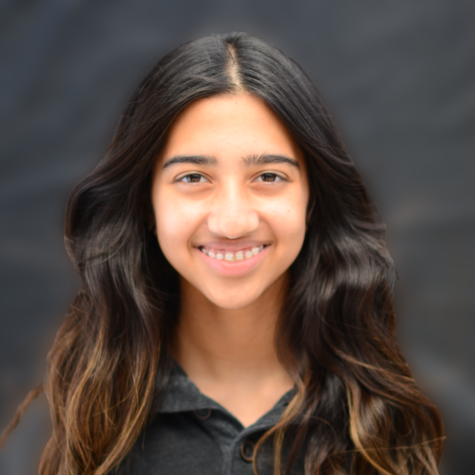 Lakshmi Mulgund, TALON Co-Editor-in-Chief
Lakshmi Mulgund (12) is the co-editor-in-chief of the TALON Yearbook, and this is her fourth year on staff.  Lakshmi hopes to collaborate with new reporters...