by Kathy Fang, Editor-in-Chief

September 4, 2019
The second school meeting of the year kicked off yesterday with an announcement from National Honors Society (NHS) by NHS president Jai Bahri (12). NHS is now taking new applicants and will send an application form later in the week for sophomores, juniors and seniors who are interested. Students involved...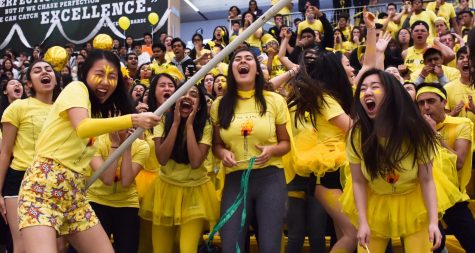 by Emily Tan, Reporter

April 13, 2019
For members of the upper school community, the five days after spring break ended weren't just any few days: it was spirit week, which meant over-the-top costumes, class competitions nearly every day, and an uplifting mood that spread throughout the whole campus. On Monday during lunch, students...