Culminating at Crystal Springs: Cross country team competes in league finals, celebrates seniors
24 upper school cross country team runners ran the last West Bay Athletics League (WBAL) meet of the season at the 2.95 mile Crystal Springs course on Nov. 5. The team also celebrated seniors Rupert Chen, Kara Kister, Michael Pflaging, Ada Praun-Petrovic and Anthony Zhao.
The varsity boys team placed third, qualifying them for the CCS Championship on Saturday. Team captain Veyd Patil (11) finished with a time of 16:36 to earn ninth place, and Robinson Xiang (9) placed first among the freshman competitors. Varsity girls placed eighth overall, with team captain Kara qualifying for CCS as an individual with a time of 21:16. Hannah Levanon (10) took eighth place in the girls junior varsity race, running a time of 24:18, and the junior varsity boys, led by Anthony at a time of 20:30, took fifth place.
"It was a really fantastic effort by the whole team on both varsity and [junior varsity], boys' and girls' side," cross country head coach Kevin Oliver said. "In terms of numerical results the boys did exactly what we wanted them to do. Same thing on the girls, we had some great individual performances, and the team effort as well was right where we wanted it to be."
Following the races, which lasted from 2:30 p.m. to 4:30 p.m., the league held a ceremony in which seniors from each team stepped forward and received roses given to them by their coach. The meet organizers then presented awards to the top runners and teams from each race. At the end of the evening, the seniors received gifts and other personalized items. 
Kara, a member on the team since freshman year, describes how she will miss spending time with her teammates when the season ends.
"It's really sad [to be leaving]; I cried a bunch today," Kara said. "The gifts were super great from the juniors. Since I've been on the team for so long, and I see them every single day and all these people, it's really sad to be leaving. I can't comprehend, I'm still in shock that next week they're not all going to be at practice."
Coach Oliver expresses his appreciation for the seniors who have led the team throughout the season. He explains how he found their leadership especially meaningful as this was his first year as a coach.
"I'll be very sorry to see [the seniors] go but I'll say that they have left a massively positive impact on me as their coach and on their teammates," Coach Oliver said. "They're an inspiration and a really positive influence on all of us, and I'm really lucky to have had such a great group of leaders in my first year as a coach."
With the season soon coming to a close, Brady Tse (9) reminisces on the memories shared with his teammates. For him, cross country is more than just the races – it's the community and camaraderie fostered by a communal love for the sport.
"When you do the workouts with people, and you sweat with them, and you shed tears with them, you grow closer together," Brady said. "And then you also sing karaoke songs together on the bus and you have a really great time with them. It's some of the most fun moments I've ever had. It was just a really good season. And the best part of it was the people that I met along the way."
About the Contributors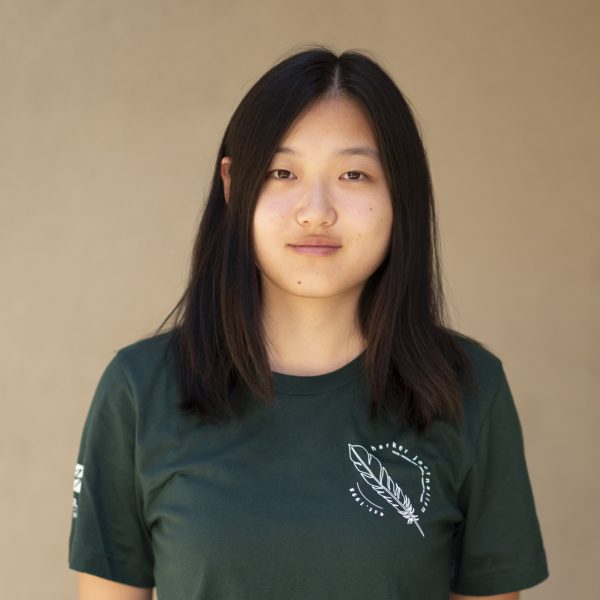 Emma Gao, Aquila Co-Managing Editor
Emma Gao (12) is a co-managing editor for Harker Aquila, and this is her fourth year on staff. This year, she hopes to explore writing a variety of articles...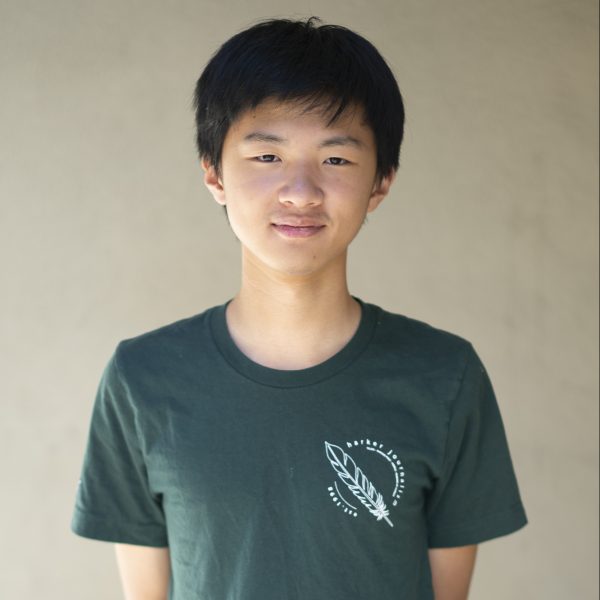 Jonathan Xue, Humans of Harker Co-Managing Editor
Jonathan Xue (11) is a co-managing editor for Humans of Harker, and this is his second year on staff. This year, Jonathan hopes to connect more with journalism...