Safety depends on accountability
Flouting campus rules damages community
Four weeks ago, our student body's year-long separation from the upper school campus finally came to an end. Shortly after Santa Clara County restrictions eased restrictions, the senior class spirit day on April 19 marked the student return to campus — and after a year of tentative unmuting and WiFi disruptions, of clicking through pages of Zoom screens only to find boxes of frozen videos, the need to physically be together again burst into fulfillment. 
The transition back to an on-campus community has taken extensive efforts from our faculty and staff, from the facilities staff helping teachers reshape their classrooms to space out desks to the kitchen staff neatly packing hundreds of boxed lunches every day. Due to the efforts of our faculty and student leadership, seniors were able to dance at prom on April 24 and will walk across the Mountain Winery stage in front of a socially-distanced auditorium of loved ones for a modified in-person graduation this Saturday. 
From excited waves in hallways during passing periods to peals of laughter bursting out in front of Manzanita, we're starting to remember the joys of learning and growing together in the same space again. In celebrating the beginning of the end of our isolation, we recognized the familiar joys of chatting in the lunch line or the simple comfort of hearing classmates flip pages of a book and gesture to each other in class.
We're glad to be back, but returning means abiding by the necessary protocols during a pandemic. Case numbers continue to rise in 58 countries, with states in Southern India holding onto limited oxygen resources as the pandemic spreads into rural areas. Santa Clara County is still under the orange tier, and 47.3% of individuals sixteen and older have yet to be fully vaccinated. The Food and Drug Administration's authorization of the Pfizer vaccine for those 12 to 15 years old last week will allow more of our community to be protected, but it has not happened yet. At school, tables are limited to a maximum of two individuals, buildings are marked with distinct entry and exit points and individuals must maintain six feet of distance.
Our desire to be together after going so long without contact and physical connection is understandable and expected, but our responsibility to maintain a safe campus remains more important. Being in the same friend group does not mean that the pandemic is over. Although cases are dropping in Santa Clara County and in California, not all students on campus are fully vaccinated. Overstepping protocol, from hugging to sharing lunches and gathering in tight groups, could lead to dire consequences for others and perpetuates the actions that make our peers at home hesitant to return.
This pandemic isn't behind us yet, so we take on the responsibility to assure each other through the simple actions of sitting two to a table or waiting a few more months for a hug. We hold ourselves accountable for our friends at home. For the freshman class, who have been on campus for five days and have yet to fully experience the extent of the upper school community. For the staff who have dedicated hours upon hours to ensuring our safe return. Practicing simple actions protects the community we have waited so long to meet again.
About the Contributors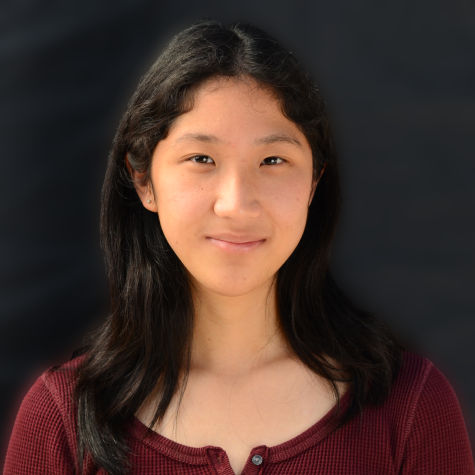 Nicole Tian, Aquila Co-Editor-in-Chief
Nicole Tian (12) is the co-editor-in-chief of Harker Aquila. This is her fourth year on staff, and she previously served as the opinion editor, co-lifestyle...