The fatal future of museums
COVID-19 leaves museums uncertain about their survival – unless we help.
As I turn the corner into the expansive white gallery, a pastel painting framed in light beech wood catches my eye. Set against a clean slate of wall, Wayne Thiebaud's "Dessert Tray" can be considered one of the most iconic pieces in the San Francisco Museum of Modern Art's collection. Sleek strokes of oil form a variety of enticing, colorful cakes and tarts arranged atop a circular tray. I take a step closer, and a thin rainbow outline of paint around each dessert becomes visible, adding color and movement to the sweet delights in the panting. I can see the ridges of paint that Thiebaud's hand traced into the canvas, with the same precision and life given to a portrait of a human being. 
This is an experience shared by thousands of others. The museum is not only a home for priceless artworks but also an essential center for the community to come together and exchange ideas. Museums document our civilization, preserve our history, and leave a lasting legacy for the rest of the world to see. 
One year later, struck by the toll of the COVID-19 pandemic for 11 long months, my keyboard clicks quietly as I type "sfmoma.org" into my waiting search bar. The website greets me with a colorful graphic, advertising a virtual event "closing the distance" that the pandemic has created. A red banner blazes across the top of my screen: "SFMOMA is currently closed." 
I click through the gallery of works slowly, a collection of colored rectangles set against the blinding white site background. Each painting takes up the size of a postcard on my computer screen, labeled with a small collection of artwork title, artist, and date of creation. Lesende (Reader), by Gerhard Richter, 1994. Frieda and Diego Rivera, by Frida Kahlo, 1931. And finally, Dessert Tray, by Wayne Thiebaud, 1992-1994. I click.
I try zooming in with my trackpad, but the cakes and pies remain stubbornly pixelated, colored forms. The human touch, and the lively oil, have been reduced to pixels on my screen. I search for the feeling that I remember the piece evoking all those months ago, but the painting on the LED screen in front of me remains distanced, unreal. The effects of COVID-19 have transformed the art scene in a disheartening way, forcing museums to close their doors and rely on a virtual presence.
Although museums have done their best to remain centers of artwork and creativity, the pandemic has posed a dangerous threat to their survival in the future. Based on a survey of 850 museums, the American Alliance of Museums Museums reports that over half (52%) have only six months or less of operating reserves, and one-third of museum directors revealed there is a significant risk they will be unable to survive past this fall. On average, each individual museum surveyed lost approximately $850,000 in revenue in 2020 due to the pandemic. Museums are suffering more than ever, calling for the community to assemble and push one last effort. 
These virtual galleries may always be available to us on the web, but an in-person art experience cannot ever be replaced by browsing through virtually. The road for museums ahead will be a difficult one, but we can make a beautiful difference even through the distance of stay-at-home orders. Monetary donations are not the only path to help – visiting the virtual galleries and participating in online events all show board members the community cares. As we enter February of 2021, we also begin working with a new Congress and a new administration. Museums Advocacy Day 2021, taking place virtually February 22-23rd, will see advocates connecting across the country to work with Congress and discuss upcoming legislation. Sending a message to urge our local legislators to provide support takes no more than 2 minutes, but it can help lay the groundwork for a significant change. In 2020, the American Alliance of Museum saw more than 60,000 messages sent through their services, leading the way to a Congressional agreement providing $284 billion for loans targeting non-profits, including museums, suffering due to the pandemic.   
With our efforts, we can help stabilize the future for these beloved pillars of our community. If we all contribute our individual voices, we can create stronger advocacy to support museums and taste the sweet results of our efforts. 
Save room for dessert. 
About the Contributor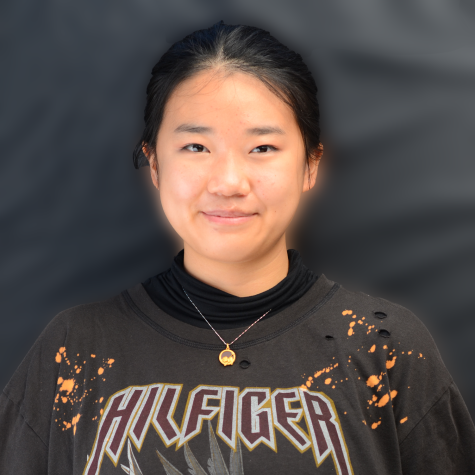 Michelle Liu, Winged Post Co-Editor-in-Chief
Michelle Liu (12) is the co-editor-in-chief of The Winged Post. She joined the journalism program in her sophomore year as a reporter and became the Winged...