Police investigating aftermath of Gilroy shooting
Adrian Palomares, 15, was volunteering yesterday at the Garlic Ice Cream booth, where he was about to watch a performance. Then he heard the first shots being fired.
"I was sitting down near the stage where there's usually people around the corner, and I hear what I thought was firecrackers," Palomares said in a phone interview with Harker Aquila.
After a shooting at the annual Gilroy Garlic Festival yesterday left three people dead and at least 15 injured, police have identified one suspect, who was shot and killed by police at the scene, and are searching for a possible second suspect.
Along with a man in his twenties, a 6-year-old boy named Stephen Romero and a 13-year-old girl have been identified as victims killed in the shooting.
Palomares said that he was afraid after realizing that the "firecrackers" were in fact gunshots and immediately ran away from the sound while looking for his family. He witnessed one man being shot in the leg and saw another frantically searching for his son amidst the chaos. Palomares credited his school's specific drills with providing him with a clear procedure to follow during the frenzy.
"When teachers talk about shooters, you think to yourself, 'I'm gonna listen to this, but it's never gonna happen. It's very unlikely to happen,'" he said. "When it actually happens, you remember everything they told you. 'If they're around, run. If they're near you, hide."'
Santa Clara County Medical Center spokesperson Joy Alexiou reported that they have received 11 patients with gunshot wounds and 8 more with injuries that are not gunshot-related, while the Stanford Medical Center is currently treating two gunshot wound victims.
The shooting occurred yesterday near 5:30 p.m. on the third (and final) day of the festival. The Gilroy police department has identified the suspect who was killed on the scene as 19-year-old Santino William Legan.
Witnesses are asked to contact the witness hotline (408-846-0583), as police continue to investigate the situation. Families who might still be looking for loved ones are encouraged to contact (408-846-0584).
The Gilroy Garlic Festival, hosted by the Festival Board of Directors and over 4000 volunteers, is one of the largest food festivals in the United States—CNN reports that attendee numbers usually reach near 100,000—and has been hosted for over four decades. It was held in Christmas Hill Park in Gilroy, California, about 33 miles southeast of San Jose.
Palomares, who has volunteered at the festival for the past three years, said that "nothing at this level" has ever disrupted the usually smooth-running and family-friendly festival.
While the festival was fenced off, the suspect used a tool to cut through the fence, according to Gilroy police chief Scot Smithee during a live press briefing yesterday.
"People do have to get through metal detectors; they [security] have wands that they use on people; they search bags; we have very tight security for getting people into the festival," Smithee said.
Executive Director of the Gilroy Garlic Festival Brian Bowe also spoke at the briefing last night, expressing his gratitude toward those who helped after the shooting.
"Gilroy is an amazing, tightly knit community. We are family," said Bowe. "We couldn't be more thankful for the really immediate response of the first responders and the police personnel on site. They really did an amazing job of controlling the situation as quickly as they possibly could and we thank them for that."
Reactions and responses to the shooting by state officials have poured in just hours after the news of the event. Over Twitter, California Gov. Gavin Newsom, who patroned Proposition 63 and actively promotes tigther gun regulations as a top priority, shared his initial reaction to the shooting.
"This is nothing short of horrific. Tonight, CA stands with the Gilroy community," he tweeted. "My office is monitoring the situation closely. Grateful for the law enforcement's efforts and their continued work as this situation develops."
According to the Gun Violence Archive, the Gilroy shooting is the 41st mass shooting in the U.S. to occur this month and the 246th this year. Sen. Kamala Harris, D-C.A, who is also a 2020 presidential candidate, expressed the need for gun control, an issue she emphasized as a high priority during the first Democratic primary debate .
"Simply horrific. I'm grateful to the first responders who are on the scene in Gilroy, and my thoughts are with that community tonight," Harris tweeted. "Our country has a gun violence epidemic that we cannot tolerate."

Harris, who supports more stringent gun control legislation, has previously brought up tighter weapon control and executive action on mandating gun manufacturing and license procedures as a part of her plan in her presidential candidacy.
As of July 1, a new law has been implemented in California in hopes of exercising tighter gun control. The new law requires buyers to go through extensive background checks and overall restricts ammunition sales.
About the Contributor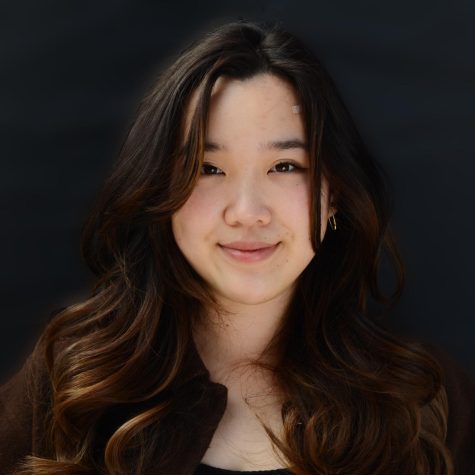 Alysa Suleiman, Aquila Co-Editor-in-Chief
Alysa Suleiman (12) is the co-editor-in-chief of Harker Aquila. This is her fourth year on staff, and she previously served as Aquila's first A&E editor,...