Ten outrageous pumpkin spice products
Fall marks the return of all our favorite things: fuzzy jackets, warm scarves, the glowing, warm-toned ombre of the falling leaves and last but certainly not least, the return of an alarmingly broad array of pumpkin spice-flavored products.
Many may say that the trend has long passed, and despite rumors that maple pecan may be the new pumpkin spice, companies continue to relentlessly churn out more unneeded products made from our favorite non-existent spice.
The amount of pumpkin spice-flavored products available on the market is simply mortifying. Here are 12 pumpkin-spiced themed items that exactly no one asked for:
Pumpkin spice bagels:
Not too bad, right? Why not start the morning off right with some pumpkin spice?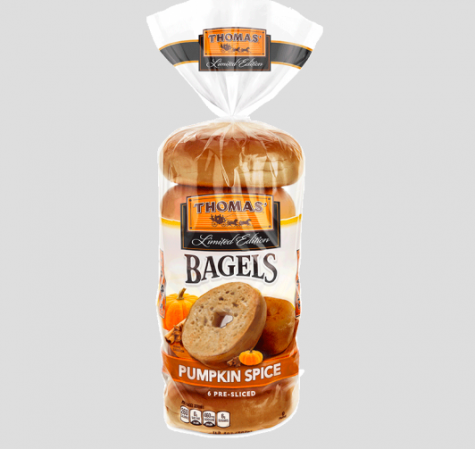 Pumpkin spice oreos:
Only natural, there are probably oreo flavors of literally everything by now.
Pumpkin spice milk:
You know, to dip those pumpkin spice oreos in.
Pumpkin spice protein powder:
Also, why not mix in some of that pumpkin spice whey protein powder while you're at it? Beach bods are overrated, anyways, have a nice fall bod for once.
Pumpkin-spice latte pizza:
Are you vomiting in your mouth yet?
Pumpkin spice water:
Well, wash out all that vomit with your favorite brand of pumpkin spice water! Be a real hipster and get yourself a bottle of avocado water, too.
Pumpkin spice gum:
Breath smelling bad after all that pumpkin spice? Pumpkin spice gum should do the trick!
Pumpkin spice Pringles:
They've already ruined the American classics of pizza, baked potatoes, hot dogs and bacon. Why not add pumpkin spice to the list?
Pumpkin spice stache wax:
Who said pumpkin spice was only a thing for girls to look forward to? Make that mustache all the manlier with the manly smell of a Starbucks latte. Perfect for no-shave November!
Pumpkin spice themed halloween costume:
That's right! Fall doesn't only mean the glorious return of pumpkin spice, it also means Halloween! Now, if only there were a way to combine the two best things about fall…
Oh, wait.