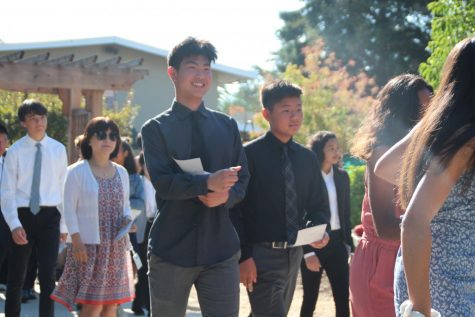 by Alysa Suleiman, Sports Reporter

August 24, 2019
With welcoming smiles, energetic cheers and thunderous clapping, the upper school community warmly received the Class of 2023 during the 2019 matriculation ceremony on Friday.  Administration adorned in gowns and caps took their seats behind the stage, facing the rows of sophomores, juniors and seniors making their way into their respective rows, the b...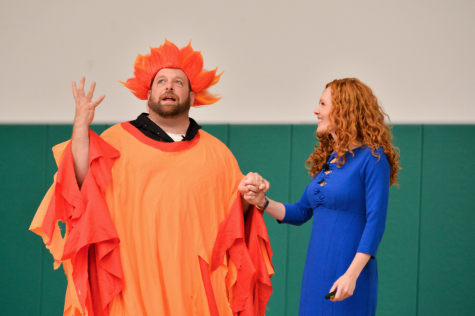 by Ryan Guan, Executive News Editor

August 28, 2018
Tuesday's school meeting featured a humorous presentation about Harker's 125th anniversary, including middle school English teachers Marjorie Hazeltine and Mark Gelineau. Upper School Head Butch Keller introduced the meeting with the question, "Is the 'flame of knowledge' dying?" Ge...