by Irina Malyugina and Kathy Fang

April 29, 2019
Seventeen floors above the lights of downtown San Jose, upper school students spent the night of April 27th "frozen in time" at this year's prom, hosted in the Silicon Valley Capitol Club from 7:30 p.m. to 11:00 p.m. On the balcony, students dined, drank mocktails mixed by the venue's staff, interacted...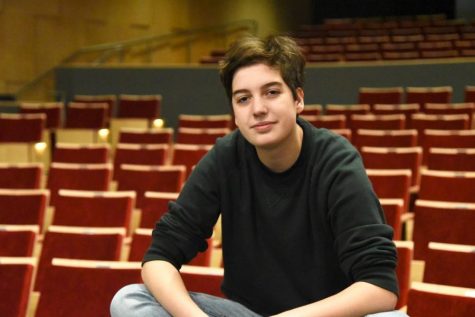 by Emmy Huchley and Raphael Sanche

April 25, 2019
Prom season is upon us, and we're all expecting the cute asks, matching outfits and cheesy slow songs. But for Harker's LGBTQ+ students, prom isn't just a time of fun traditions. With every promposal or slow dance, we wonder how the people around us are going to react. More often than not, the...