by Anna Vazhaeparambil, Co-Sports Editor

June 18, 2019
Strolling along the River Thames, between the London Bridge and Tower Bridge, one can see people of all backgrounds enjoying their time in this area. Ranging from workers to tourists, these are four of the hundreds of humans who pass by the riverfront every day and a glimpse into their lives. ...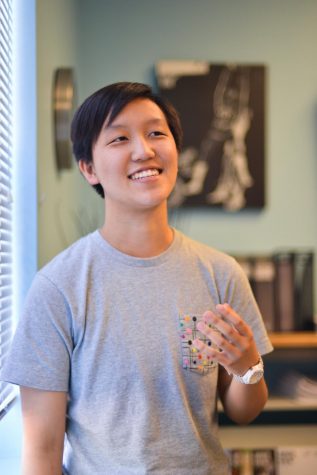 by Prameela Kottapalli, Editor-in-chief

October 1, 2018
Unlike Ryan, the question is unremarkable. But it's narrow in an attempt to capture his detail-oriented persona: "Why do you wear a watch?" While considering the question, he lounges on a modernist couch in Shah's John Near center, his elbow propped up against a faux-leather backrest. Novels,...