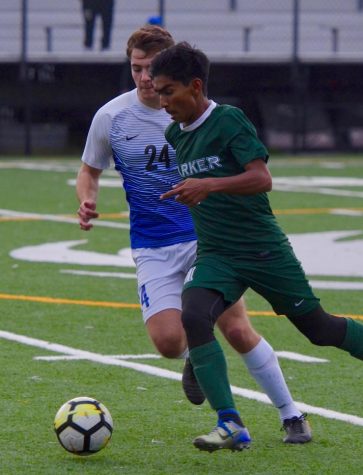 by Varsha Rammohan, Copy editor

January 15, 2019

Filed under Boys Soccer, Online Exclusive, Sports, Winter Sports
The varsity boys soccer team soundly defeated Woodside Priory School 3-1 in a league home game accompanied by intermittent rain on Friday afternoon. The first half began with an early goal by midfielder Andrew Cheplyansky (11). After strong defense from both teams as well as multiple attempts to a...
by Muthu Panchanatham and Aditya Singhvi

January 9, 2019

Filed under Boys Basketball, Online Exclusive, Sports, Winter Sports
Varsity boys basketball won 49-38 in a home league matchup against Woodside Priory on Tuesday evening despite several key players out injured. The Eagles are 6-6 on the season and next play at Eastside College Prep on Friday. "I was very pleased," head coach Butch Keller said. "Team defense...