by Kathy Fang and Eric Fang

June 1, 2019
With the American flag behind her and a crowd of several thousand Bay Area voters and supporters before her, 2020 Democratic presidential candidate Sen. Elizabeth Warren (D-Mass.) stepped into the spotlight in the middle of a soccer field, both arms outstretched to welcome the cheers of her audience. Before...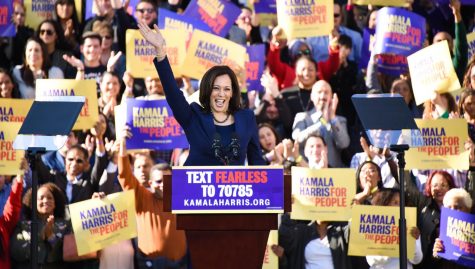 by Kathy Fang, Managing Editor

January 28, 2019
Sen. Kamala Harris (D.-Calif.) announced her bid for the 2020 presidential election this afternoon at a launch rally in the Frank Ogawa Plaza of her hometown, Oakland. Standing at a podium beneath the towering city hall, Harris addressed a large crowd of people waving yellow and blue "Kamala Harris...