by Aditya Singhvi and Anna Vazhaeparambil

April 21, 2019
The varsity tennis team celebrated its senior night on Wednesday, April 17, celebrating seniors Kai Franz and Nishant Ravi and winning 4-3 against Pinewood at home. Before the matches began, the team lined up with letters taped to their backs that spelled out "KAISHANT BEAST MODE FOREVER" to h...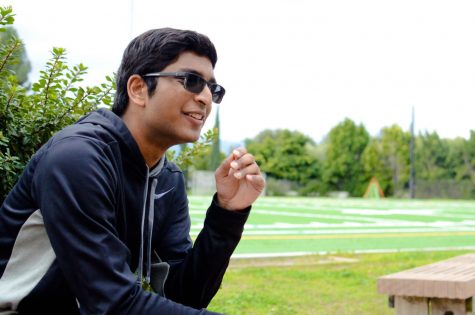 by Mark Hu and Katherine Zhang

March 14, 2019
Nishant Ravi (12) reclines on a bench outside Shah Hall, his chin resting on the palm of his hand as he considers the question at hand. The morning air is crisp, almost biting, but he seems relaxed and comfortable. The near-silence is broken by the clattering noise of the glass doors to Shah Hall...