Humans of Harker: Building chemistry
Nishant Ravi uses humor to create relationships
Nishant Ravi (12) reclines on a bench outside Shah Hall, his chin resting on the palm of his hand as he considers the question at hand. The morning air is crisp, almost biting, but he seems relaxed and comfortable.
The near-silence is broken by the clattering noise of the glass doors to Shah Hall being opened. Nishant raises his head absently, still deep in thought, but at the sight of a friend hurtling towards him, his face breaks into a grin. He instantly becomes boisterous and talkative, and the air rings with laughter.
Scenes like this play out throughout Nishant's life, and perhaps that's because he isn't one to shy away from humor. He cracks jokes by the minute, slipping them into his sentences with the casual air of someone who's comfortable making people laugh.
"His interactions are very interesting and humorous. He's not always serious unless he really needs to be, so everything is lighthearted," said Rithvik Panchapakesan (12), who is a member of the tight-knit robotics team that Nishant participates in.
Nishant has worked with his team members for the last three years and has known them for much longer — and he credits them for helping him feel welcome in the robotics environment.
"Everyone's willing to help out, and if you need something, you can just ask anyone and if someone has it, they're willing to share," Nishant said. "When I first entered the team in tenth grade, it was a nice environment because everyone helped me learn things because I was nowhere near the level of my other team members."
Whether he's camping out in fellow team member Kaushik Shivakumar's (12) garage to work on their robot or sprinting down Davis Field in a fast-paced game of frisbee, Nishant often surrounds himself with people. However, he makes sure to spend some time alone as well, often squeezing in a moment to sit down with a book.
"Books allowed me to kind of put how I was feeling on paper," Nishant said. "Whenever you feel a certain way, you can just pick up a book and almost place yourself in the plot."
He finds mystery novels by Alistair Maclean to be more intriguing because of Maclean's description of the protagonists.
"[Maclean] makes it such that even if the situation's tough, you know they're going to get out of it. Their calm nerve is what sets them apart," Nishant said. "He has a good sense of building up a mystery and then showing how the characters deal with it in logical steps."
Taking the same step by step mindset, Nishant worked through each part of several physics modeling problems in the United States Association of Young Physicists' Tournaments with Kaushik, Ashwin Rammohan (12) and Ayush Pancholy (12).
Beyond simply participating in the competition, Nishant has grown close with this group of teammates as well — and they acknowledge that his presence, and especially his sense of humor, has contributed to their team chemistry.
"He's an interesting, multifaceted individual, maintaining an active and vibrant social life while deeply engaged in the academic world," Ayush said. "He asks insightful questions in class, plays Frisbee and soccer with our group of friends any time we have a bit of shared free time, and has a unique, almost surreal sense of humor."
While Nishant finds that participating in several STEM-based activities and maintaining the same close-knit group of friends since freshman year has given him stability, he has also weighed the consequences of possibly closing himself off from other people and opportunities.
"Knowing [my friends] for that long, I always know what they're going to say and how they're going to act. And it's great that I know them so well," Nishant said. "But I kind of feel that when I was in freshman year and middle school, I was a very one track-minded person. I didn't really know what I wanted, so during the following years, I kind of expanded my views from only liking certain things to being a lot more broad."
As a result, he has begun to forge new relationships and connections as well, and he now credits this form of "branching out" for broadening his high school experience.
"I really started expanding out from the type of person that I was in middle school and in freshman year, which was good — a lot of people who I'm friends with now I just started talking to in high school," Nishant said. "Branching out has been a large part of my high school experience, and I'm definitely glad that I did it."
And recently, Nishant has encouraged his friends to venture beyond their comfort zone as well.
"One thing that stands out about him is that he was definitely the one who taught me how to branch out socially," Ashwin said. "He's always been the one to meet new people and talk to new people all the time. He's never the one to shy away from conversing with anyone."
Looking back on his high school experience, Nishant points out his personal growth as a pivotal transition that will aid him in the future.
"I wouldn't want to go into college being the person that I was in freshman year. I wouldn't know how to handle a lot of different situations that I do now," Nishant said. "Branching out and meeting new people allowed me to learn how to adapt to certain situations, and I think that's really valuable. I don't want to say for sure whether I'm 'better' or 'worse' now, but it's definitely something I'm glad I did in high school."
About the Contributors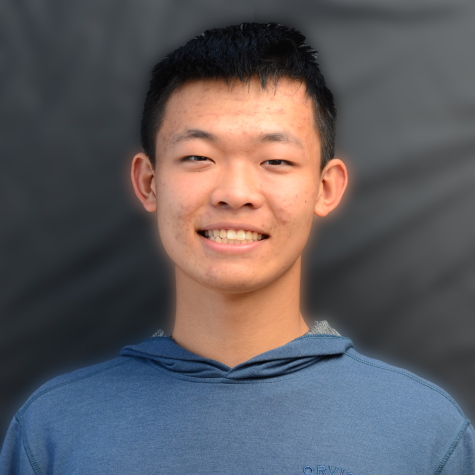 Mark Hu, Winged Post Managing Editor
Mark Hu (12) is the managing editor of The Winged Post. This is his fourth year on staff, and he previously served as the STEM editor and a staff reporter....