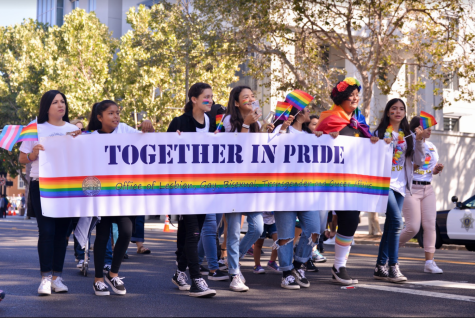 by Sara Yen, Assistant Features Editor

September 1, 2018
Crimson crosses over to tangerine, meeting sunny yellow then lime then azure before finally merging with violet. These colors form a common variation of artist Gilbert Baker's rainbow flag, created in 1978 to represent gay pride and the LGBTQ+ community. The Stonewall Riots started after the police...
by Katherine Zhang, Kathy Fang, and Prameela Kottapalli

March 28, 2018
"Hey-hey! Ho-ho! The NRA has got to go!" "Enough is enough! Enough is enough!" "Rain rain go away! Take away the NRA!" "No more silence, end gun violence!" The shouts rang out as the wave of brightly colored windbreakers and ponchos surged forward. The air was cluttere...