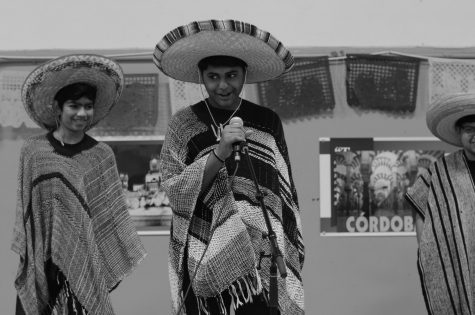 by Alysa Su, Jessie Wang, and Irene Yuan

April 26, 2019
Ni hao. Konnichiwa. Salve. Bonjour. Hola. You've heard of them before: Junior Classical League and the four Language National Honor Societies. Each of these organizations are extremely populated in our school, but how many people really know what their purpose is? Currently, Harker's upper scho...
by Anna Vazhaeparambil, Reporter

March 15, 2019
The Chinese, French, Japanese, and Latin national honor societies hosted various activities and fundraisers for the school community during the week of Feb. 25, in order to spread awareness of their clubs and raise money for Doctors Without Borders, an international humanitarian organization that provides medi...