by Alysa Suleiman, Sports Reporter

October 17, 2019
Four tall, waxy-white candles flicker onstage in the Nichols Hall auditorium, bathing the dimly lit room in warm orange glow. A light smattering of applause echoes down the rows of seats filled with formally dressed students and parents as Dr. Shaun Jahshan walks onto the stage, stopping in front of...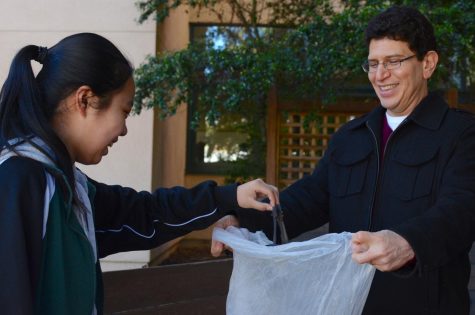 by Lucy Ge, Reporter

March 3, 2019
Microphone in hand, physics and science research teacher Chris Spenner spoke on Wednesday, Feb. 20 during the school meeting about acceptance within the Harker community. He highlighted three speeches given earlier in the school year by Haris Hosseini (12), Raphael Sanche (12) and chemistry teacher Robbie...