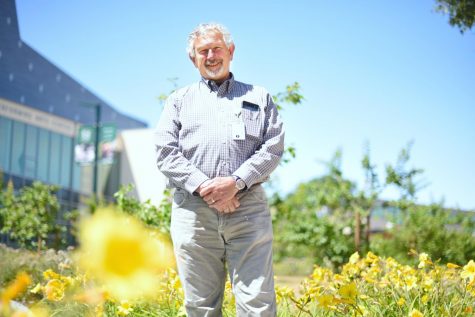 by Arely Sun, Esha Gohil, Alysa Suleiman, and Anna Vazhaeparambil

June 10, 2019
With his head tilted to one side, eyes unfocused and thoughtful, Mike Bassoni smiles as he answers questions about his lifetime of work at Harker. As he touches on his past and present accomplishments, his voice softens nostalgically from its usual upbeat rhythm, his memories taking him back decades. Bassoni...
by Ryan Guan and Kathy Fang

October 17, 2018
The Department of Transportation's construction on Saratoga Avenue has come to a close for the time being, according to an update sent to middle and upper school faculty members from Assistant Head of Student Affairs Greg Lawson. Facilities director Mike Bassoni, who spoke with the construction crew...