by Esha Gohil, Reporter

April 21, 2019

Filed under News, Online Exclusive
Jazz groups from the Middle School and Upper School continued their annual tradition of performing in Evening of Jazz, held tonight in the Rothschild Performing Center. The show started at 6:30 p.m and ended at 9:00 p.m, with a brief 10 minute intermission in between. The night began with 6th gr...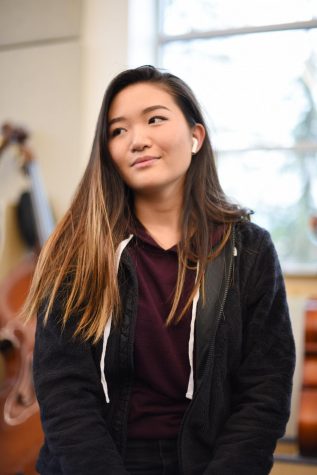 by Andrew Chang, TALON Sports Editor

January 7, 2019

Filed under Class of 2019, Humans of Harker, Online Exclusive
No matter where you find her, whether it be in the library, in RPAC practicing for her next performance, or Phil's coffee, Connie Xu (12) will always be listening to music. In fact, she creates a playlist for every mood she has, whether it be "bittersweet", "messy", or "golden hour." Her love ...