by Nicole Tian and Emily Tan

February 27, 2019
"[Downbeat does] so many different things, and we don't fit a music education niche, if you will, outside of Harker—we're our own thing," vocal teacher Jennifer Sandusky said. "This [a cappella competition] was what I felt like would be a really great opportunity for our students based on size...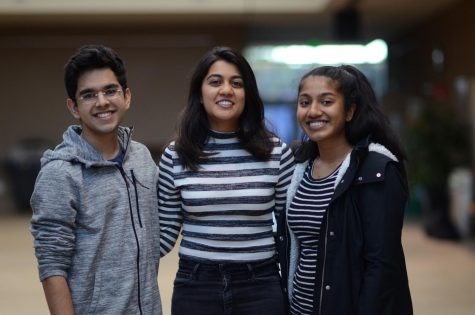 by Arushi Saxena, Global Editor

January 24, 2019
Of the 7 students named Regeneron scholars (a complete list can be found here: https://harkeraquila.com/45582/showcase/seniors-named-regeneron-scholars/), 3 of the students, seniors Ayush Alag, Natasha Maniar and Ruhi Sayana were named Regeneron 2019 Finalists on Jan. 23. Out of the 300 students who...