by Sriya Batchu, Kathy Fang, and Arushi Saxena

September 22, 2019
As a student speaker dressed in a red shirt finishes her speech and steps away from the microphone, the vast crowd of mostly young people erupts in cheers while waving brightly colored handmade signs with slogans such as "I'd be in school if the planet were cool" and "The climate is changing ...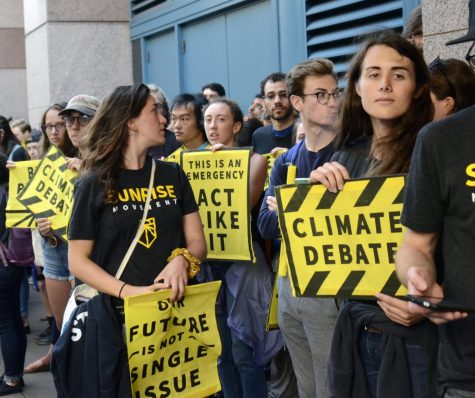 by Eric Fang, Mark Hu, Nina Gee, and Saloni Shah

August 30, 2019
Youth demand climate action  The sidewalk outside the Hilton San Francisco Union Square hotel was flooded with yellow. Last Friday, over 250 young people protested outside of the hotel, where the Democratic National Committee's summer meeting was being held. They carried yellow posters with words li...