by Nina Gee, Visuals Editor

May 15, 2019
"Hey, I'm still waiting for one of those shirts," someone shouts from across the hallway at the tall figure walking down the hallway. He laughs, looking back over the shoulder of his bleach-stained black sweatshirt. "Okay," he replies, eyes squeezed in a smile. Even a year after its closing, clothing...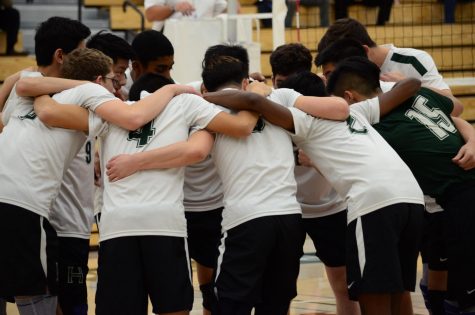 by Anna Vazhaeparambil, Asst. Sports Editor

May 14, 2019
After a close three sets, the varsity boys volleyball team defeated Northgate High School 25-20, 26-24, 25-13 in the first round of Division 1 NorCal Championships on Tuesday, qualifying to play in the semifinals on Thursday. Head coach Chad Gordon credited the team's consistency as one of the ...