by Ryan Guan, Executive News Editor

January 11, 2019
Seven seniors — Ayush Alag, Cameron Jones, Natasha Maniar, Ruhi Sayana, Katherine Tian, Cindy Wang and Richard Wang — were named Regeneron Science Talent Search scholars on Wednesday. The science research competition selected 300 high school seniors in total from 1,964 entrants, awarding $2,000...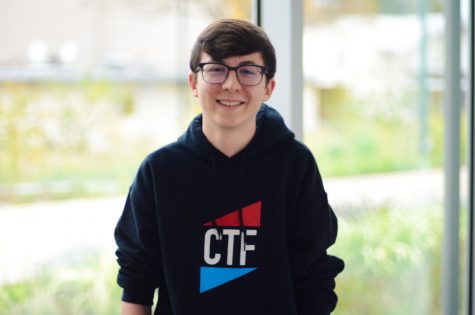 by Aditya Singhvi, Sports Editor

December 5, 2018
Cameron Jones (12), wearing a black sweatshirt adorned with the Harker CTF logo, stares intently at his screen with glasses-framed eyes, constructing the applications that many students now take for granted. Whether it be a student council election that uses the voting system he helped write or the l...