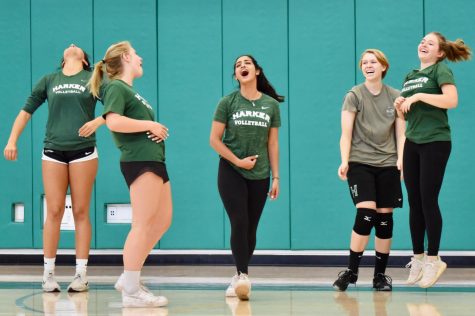 by Emily Tan, Assistant Features Editor

November 28, 2019
During lunch on Nov. 21, Harker DECA and Harker spirit jointly hosted the "Hustle for Muscle" volleyball tournament fundraiser for the Muscular Dystrophy Association (MDA) in the Athletic Center. Students and faculty dressed in green in support of the MDA as four teams, each representing a class, face...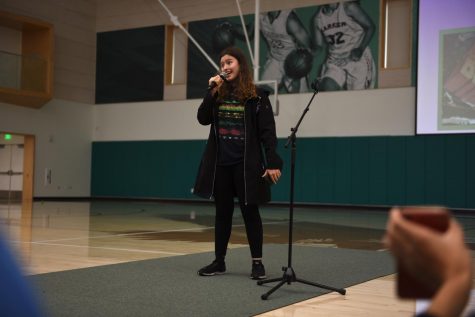 by Lucy Ge, Assistant News Editor

November 10, 2019
Avi Gulati (12) started off the school meeting yesterday by welcoming back those who were absent from school on Wednesday. "Tuesday's announcement was definitely unsettling for our community," he said. "But we're all coming together — we have each other, our advisors, our teachers, pa...