by Lucy Ge, Winged Post Asst. News Editor

May 11, 2020
This story was updated on May 11 to include updates on the senior trip, baccalaureate, graduation, locker clean-outs and Harker summer programs. It has now been about two months since school shut down. Students and faculty alike have adjusted to online Zoom classes and the strangeness of our new rea...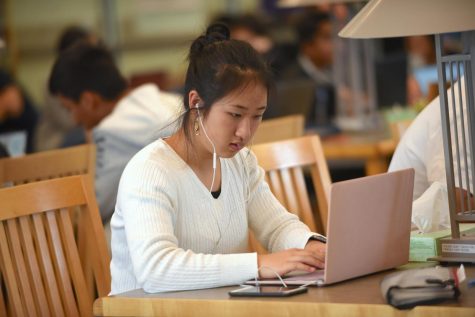 by Arushi Saxena, Global Editor

May 9, 2019
Students completed their first week of AP exams on May 10, ending the week with the United States History and Physics 2 exams. Another week of AP testing lies ahead, with 17 exams being offered next week, including Biology, Calculus AB and BC, Art History, and Music Theory. This past week, 17 exams...