Indian festival: Lights on for Diwali
Hang on for a minute...we're trying to find some more stories you might like.
Last week more than 10,000 people gathered in Cupertino to celebrate the popular Indian festival, Diwali.
Also known as "the festival of lights", this holiday celebrates the return of one of the Hindu deities, Rama, to his kingdom, Ayodhya.
Families usually celebrate by decorating their homes with rows of candles, eating sweets, and bursting firecrackers. The candles symbolize the battle between good and evil and good's eventual victory over the latter, such as Rama's victory over an evil king. This 2,500-year-old tradition is one of the biggest events on the Indian calendar with celebrations around the world.
Several Upper School students, including Nikhil Reddy (10), are celebrating Diwali by lighting candles, mini firecrackers, and sparklers while enjoying a meal with their family and friends.
"We put candles around all the houses, turn on all the lights, and we invite a couple of friends," he said.
Diwali falls in the month of November this year, and early celebrations have already begun around the Bay Area, starting with Cupertino's festivities last weekend.
Because November this year is expected to be wet, the Diwali celebrations have been moved up. This year denotes Cupertino's 10th annual Diwali gala. At the Memorial Park, people were able to view traditional dances, purchase jewelry, taste authentic Indian dishes, and visit the several booths. One booth featured an artist applying henna tattoos, while in another booth a magician performed magic tricks.
For some, Diwali is an exquisite festival because of the lights and the pageantry.
"Diwali signifies the new year for Indians, and it is the most beautiful festival of the year because there are so many lights that just represent Ram coming home […] It is really awesome," Ryan Pachauri (10) said.
To other students, Diwali is an opportunity to bond with families and have a good time.
"It signifies getting along with our family. We go to the temple and get closer together by celebrating God," Shivali Minocha (9) said.
For many students who celebrate Diwali, this time-honored festival celebrated around the world unites families and represents the victory of light over darkness and good over evil.
About the Writer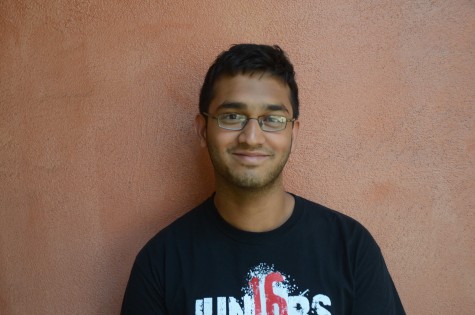 Vineet Kosaraju, STEM Editor
Vineet Kosaraju (12) is the STEM Editor for both Harker Aquila and Winged Post. He is a senior and has been part of the journalism program for the past...