Ambi Bobmanuel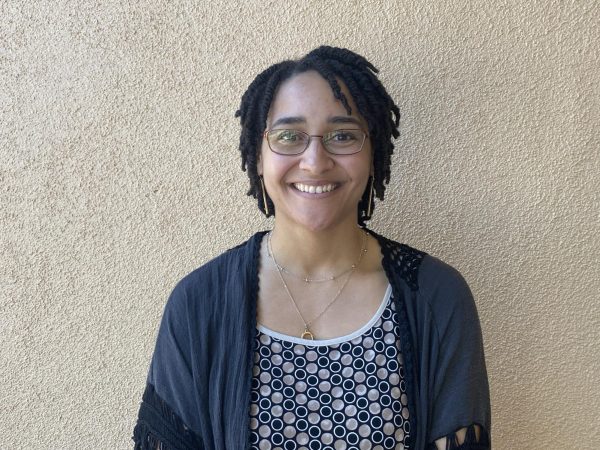 Ambi Bobmanuel joins Harker this year as a math teacher, teaching Geometry, Honors Geometry and Algebra 2. After joining Teach for America, a nonprofit organization that helps children who may not have access to an education, Bobmanuel began her teaching career in a large public school, where she stayed for two years. From there, she moved through schools, assisting children with their educational needs. This year, she joins Harker, excited to become part of the community and "bleed green."
"I want [students] to see how exciting math is, and maybe even if you don't feel that internally, intrinsically or initially, it's there," Bobmanuel said. "And by the time you walk out of my class, even if you don't personally love math, you should be excited to discover everything that it holds. There are just so many possibilities and ways that you can apply it in situations."
Hobbies: "I'm two houseplants short of an intervention"
Favorite book read this summer: "Broken Earth" trilogy by N.K. Jemisin 
Looking forward to: Advisory
David Goulette
David Goulette joins the math department this year, teaching Algebra 2 and Precalculus. After finishing his bachelor's degree, Goulette started tutoring math students for extra money but soon discovered that he enjoyed it. As he began taking on more students, Goulette decided to enroll in more math classes to brush up on his skills. After briefly pursuing a job in the tech industry, Goulette realized that he missed teaching, decided to take a job as a lecturer at San Jose State University and has now joined Harker.   
"I can never make [students] enjoy [math] the way I do," Goulette said. "What I want to do is find a way they might learn to enjoy it. Even in my example, I didn't do my undergrad in math since it wasn't necessarily a passion of mine until I started teaching it. In my math class, what I want to do is try to do a few things. There's no one way to convince every student because everybody's individual lives are different. Maybe they don't love math class, but maybe I can explain why math really helps to do things that students may be interested in."
Hobbies: Traveling and playing with his son
Motto: "Be a lifelong learner"
Fun fact: Did his undergraduate in humanities
Eric Hengstebeck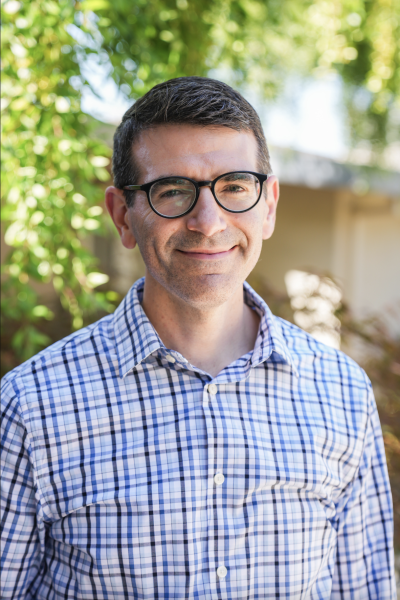 Eric Hengstebeck joins Harker as a part-time English teacher, instructing English 1. Before Harker, Hengstebeck taught college students, then moved on to high school where he taught for four years at Oakwood School located in Morgan Hill. 
"[I like to ask,] this is what you're learning, but how do we use those [ideas]?" Hengstebeck said. "Where do we go from there? Why does this matter?' So, I don't tend to dwell too much on the ideas, just something that I could quiz on. It could be on a test. I want students to take ideas and make them their own and then connect them to their lives, to the world, to make it feel it's meaningful to what they're doing in the classroom."
Favorite city: Chicago
Looking forward to: Teaching "Their Eyes Were Watching God"
Fun fact: Used to teach yoga
Julie Meadows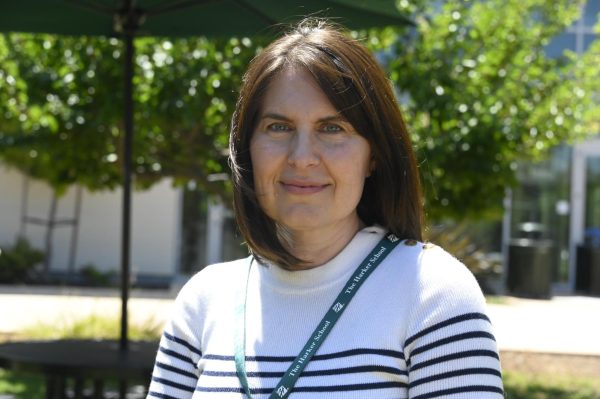 Julie Meadows joins Harker as a part-time English teacher this year. Meadows began teaching at Harker during the pandemic in 2020 as a substitute teacher for English and science at the middle school. After, she moved to teach at the lower school before finally joining the high school this year. 
"[I think the most important part of storytelling] is making a connection," Meadows said. "If you don't have that connection, it falls flat. So, being able to connect with your audience, connect with your students, reflect, dig in yourself and make the connection with you as well. Not everybody's a fan of having to read something you must read for school, but if you can find common ground, you can learn to appreciate something about it." 
Hobbies: Baking
Fun fact: Recently became an American citizen
Looking forward to: Harker performances 
Brandi Reinhard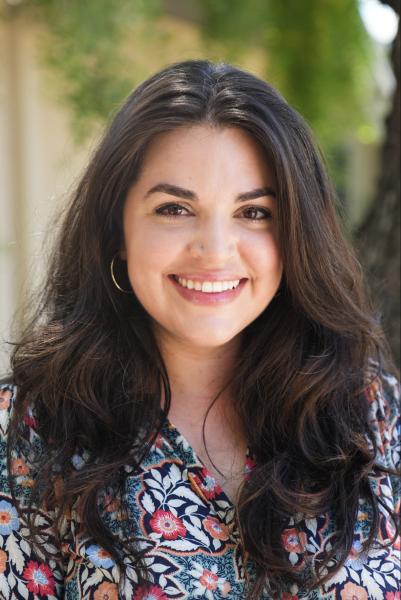 Brandi Reinhard will teach Study of Theater at the upper school this year. Growing up as a dancer, Reinhard auditioned for her high school musical and soon began to realize her love for theater. Currently pursuing a master's degree in Drama Therapy, Reinhard hopes to share her love of theater with Harker students. 
"With theater, what I love about it is you can never replicate every time you do a piece or show," Reinhard said. "It gets to stand alone forever. So, [it's] that feeling of it being like an out of body experience. You get it for that moment, and letting that moment shine until it's over is great. Hopefully, you get another chance to bring forth another moment of theater magic." 
Favorite play: "Hamlet"
Motto: "Everyone has a place in theater"
Fun fact: Has two rescue dogs named Duke and Ruby
Ran Tao
Ran Tao joins Harker as a chemistry teacher. Tao majored in chemistry and earned a PhD in chemical engineering. After graduating, Tao started off as a data scientist, where she analyzed and interpreted various forms of data. Disinterested in the work, she switched to teaching math and chemistry, where she found her passion for teaching students.
"I like the 'wow' moment when the students see a chemistry demo," Tao said. "It's almost like a magic show. The moments where they can explore more, and not just read the textbook or write papers, but more hands-on stuff. I want students to know that chemistry is fun."
Hobbies: Gardening 
Favorite chemistry lab: Flame Test
Looking forward to: Harker Day and Research Symposium