'It's not normal basketball': March Madness is here
by Kevin Zhang, Co-Assistant Sports Editor
March 8, 2023
The month of March traditionally marks the transition of turbulent winter weather into the warmer months of spring. But despite this seasonal change inviting us into the outdoors to appreciate a revival of nature, hundreds of thousands of people around the nation will be sitting on the edges of their seats in jam-packed arenas, engrossed by ongoing college basketball matches. Millions more will be tuning in through online broadcasts, congregating with fellow fans at watch parties or using any sliver of idle time to catch part of a game, adamant on not missing "the moment." This is the March Madness effect. 
March Madness is the most prominent college basketball competition in the year, concluding the season in a single-elimination style playoff tournament. 68 of the best Division 1 college basketball programs will be chosen based on a variety of factors, such as their regular season records, quality of wins, and statistical rankings, to determine their eligibility. This occurs on March 12, also known as Selection Sunday. The National Collegiate Athletic Association (NCAA) then releases the full schedule and seeding for the tournament, often leading fans and analysts to fill out predicted brackets and announce their projections. Seven rounds of basketball games around the nation will be played through approximately three weeks starting on March 14, with the NCAA National Championship game on April 3 at the NRG Stadium in Houston, Texas.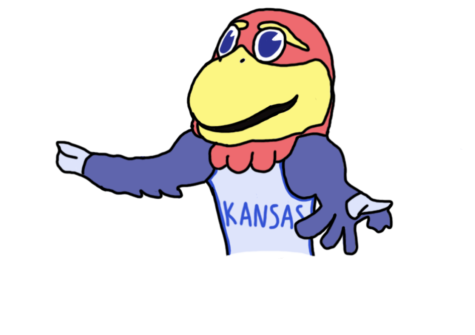 Upper school biology teacher Dr. Matthew Harley first cemented his interest in college basketball after frequently catching local games at the University of Maryland as a kid. He continued to play basketball in university as well, and to this day is an avid fan of the Maryland Terrapins. 
"[March Madness is] certainly something that I always look forward to," Dr. Harley said. "It's winter and it's cold right now, but March Madness is coming. It's definitely something that can get me through some doldrums at this time of year."
Varsity boys basketball player Om Tandon (11) began following March Madness when he first started watching University of Southern California (USC) men's basketball with his dad, who formerly attended USC himself. This time shared with his father gradually paved the way for an interest in all of college basketball, with Om supporting the USC Trojans throughout. This year he also roots for the Saint Mary's Gaels, which Bay Area native Aidan Mahaney from Campolindo High School plays for. Om offers his perspective on the unique nature of March Madness as a whole.
"My favorite part of March Madness is the unpredictability," Om said. "With college basketball, there's not one clear cut [projected] winner, so you don't know what to predict this year. Every team has their flaws, but every team [also] has their strengths. It's not normal basketball. There's a lot of people who don't get a lot of recognition [but] come onto the stage during March Madness, and there's a lot of different big plays and buzzer beaters [which] makes it really fun to watch."
In the past 50 years, there have only been three instances of back-to-back championships by a team, further attesting to the fact that there are no guarantees when it comes to March Madness results. Anything can happen: a major comeback may occur like Brigham Young University (BYU)'s 25 point comeback over Iona in 2012, an underdog team may exceed expectations and go on an impressive winning streak like Loyola Chicago's run in 2018 or maybe a powerhouse team disappoints and loses in an early round like Michigan State's first round exit in 2016 to Middle Tennessee State. The intensity of March Madness is further magnified when taking into account that the tournament is run in a single-elimination fashion, meaning that one loss will knock a team out of the tournament. 
While ultimately the most important game is the final matchup between the last two undefeated teams, many viewers find themselves attracted to the chaotic opening days of March Madness. Eight borderline teams first compete in a small-scale play-in tournament to determine four winning teams that will secure a spot in the overall tournament. Then, the remaining 64 teams all play in the first round from March 16 to March 17, which is closely followed by the second round of games from March 18 to March 19. In the span of two days, 32 teams are eliminated.
Dr. Harley especially enjoys the exciting start to March Madness, during which there are expected to be numerous highlights that come with the sheer number of games played by the top teams in the nation. These beginning matches set the stage for what's more to come as teams progress and get narrowed down to the sweet sixteen, elite eight, final four, then the inevitable national championship."The first four days [are] the best four consecutive days of sports," Dr. Harley said. "It's the first two rounds of March Madness — it's seeing some incredible upsets. A couple of years ago, for the first time, we had a number one seed lose to a number 16 [seed]. Always having games on and being able to switch channels and see multiple games, and having some that [are] ending in buzzer beaters is just so exciting."