It's the most stressful time of the year
Freeing myself from the grasp of finals
Sparkling Christmas lights flicker, adorning buildings, trees, anything and everything which can be decorated. Every year in December, I marvel at the beauty and festivity of the glittering lights, but that joy is always tainted by a shadow of impending doom — the holiday season is not the only season that happens at this time of year. This other season lurks in the back of my mind until the start of December, waiting to pounce on and subsequently devour any morsel of merriness: this is finals season. 
At Harker, there can be no holiday celebrations unaffected by the onslaught of tests and stress around finals. During advisory holiday parties, students ( including me) groan over their next test or try to sneak in some study time. Harker holiday spirit festivities like window painting or gingerbread house decorating attract a solid amount of students, but the inescapable magnetism of the library and the allure of productivity draw many more. 
As a student myself, I adopted a cynical attitude toward the holiday season in order to protect myself. If I never felt like I needed to enjoy the holidays, I could bury myself in textbooks and Quizlets and novels as much as I wanted to, without feeling like I was missing out on something.
However, as senior year and the end of my high school experience draw closer with every day, I've become more aware of the passage of time. In 15, 20 years, what do I want to remember from my junior year? A miserable stretch of cramming followed by a break where I try to recover from burnout? In order to "sleigh" the holiday season, I don't need perfect test scores; I need to cut off the controlling reins of finals. What matters more than a test grade is my life and how I choose to live it. 
This year, I started making small steps towards that goal, whether it was stopping by the window paintings to admire the handiwork of my classmates or cutting paper snowflakes with which to decorate my room. Now, the holiday season doesn't seem like such a burdensome time, and maybe for just a little bit, I can forget finals and indulge in some holiday cheer.
Though finals may seem definitive and insurmountable, I will no longer allow finals to control and impede me, and in the end, the only truly "final" thing I'll be left with are the memories I make.
About the Writer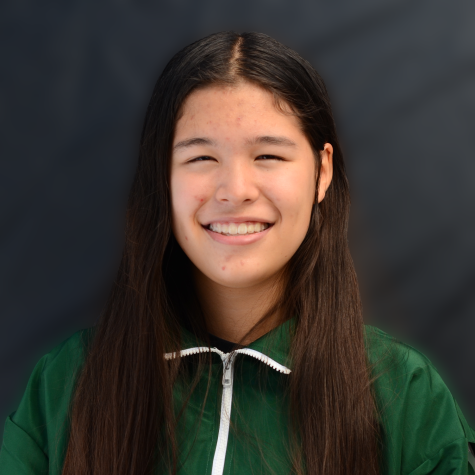 Margaret Cartee, Opinions Editor
Margaret Cartee (12) is the opinions editor for Harker Aquila and the Winged Post, and this is her third year on staff. This year, Margaret wants to write...