What does it mean to Be Real?
"It's Time to BeReal."
The notification appears on millions of phones once a day. Whether walking around the hallways, waiting in the lunch line or sitting on their couch at home, students flock to their phones to post their daily photo. A scroll through one's feed reveals mundane snippets of people's lives — an unmade bed, a laptop keyboard, a window.
Created in 2019 by French entrepreneurs Alexis Barreyat and Kévin Perreau, the photo-sharing social media app BeReal faced relatively low popularity for the first two years of its existence. But this year, the app quickly rose to one of the most downloaded social media platforms, with monthly active users skyrocketing from 921,000 in July 2021 to 21.6 million in July 2022 due to its unique, unfiltered approach to social media.
BeReal allows users to connect with friends by notifying them to post a candid photo once a day, and promotes people sharing their most authentic selves rather than a curated version of their lives. By notifying all users at a randomized time, it provides two minutes for individuals to post exactly what they are doing at that moment, capturing both the person taking the picture and what they are seeing or doing. Users can post late, after the allotted two minute period, but cannot see other people's photos until they post their own. The app strives for a more down-to-earth feel compared to other social media apps, with less pressure to look like your best self.
BeReal user Charlotte Ludlow (9) downloaded the app over the summer, curious as to what it entailed. She especially enjoys using RealMojis, a feature of BeReal that allows users to react to photos with real-life emojis.
"It's a good social media platform to connect with your friends, but it's not as addicting as many others," Charlotte said. "I like being able to respond using my face – you can see more [and] interact with your friends."
BeReal is just one part of the Gen-Z shift towards casual social media, with Instagram "photo dumps" and TikTok videos filmed on iPhones replacing the heavily-edited, oversaturated and staged media of the past. Social media platforms are notorious for causing mental health and self-image issues in growing teenagers, with individuals reporting a 70% increase in depressive symptoms due to an increase in social media usage, according to a study published on Cureus. Apps such as BeReal have become highly regarded by Gen-Z for focusing on the normalcy in people's lives. Luke Mehta (11) finds this new form of social media meaningful because it reduces the pressure to post perfectly curated highlight reels.
"I like the idea of authentic posting much more because it doesn't push the high standard that Instagram and current social media platforms have enforced on people for a while," Luke said.
Yet, the app still allows for performative posting. Users often post their BeReal hours late, waiting until they are with friends or engaged in a fun activity to take the photo. Users also find ways to hide the number of retakes. The app meant to encourage authenticity is beginning to trend towards what Gen-Z condemned other social media apps for: presenting the most desirable moments of our lives.
User Navya Samuel (10) acknowledges that even with the pretense of authenticity, BeReal's system is still somewhat flawed. She suggests that the app limit the time frame in which users can post their BeReal to prevent performative posting.
"Although I like BeReal, people are fake all the time, so it doesn't really work in the way they wanted it to be," Navya said. "But, it works in some ways because you get to see the coolest part of people's days."
As Gen-Z trends towards normalizing casual and authentic posting on social media, apps such as BeReal gain traction, fostering a more intimate view into people's lives. Whether the app will continue its success or fade away remains unclear, but sustaining the app's mission could be a step towards a healthier approach to social media.
About the Writers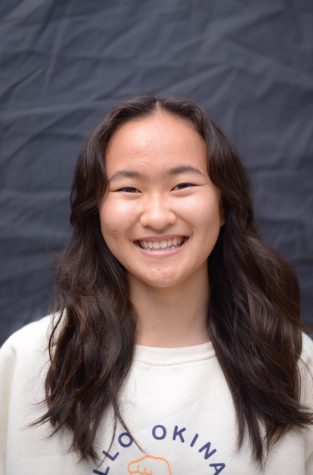 Selina Xu, Co-Video and Podcasting Editor
Selina Xu (11) is the co-video and podcasting editor for Harker Aquila, and this is her third year on staff. This year, she hopes to work more on covering...
Medha Yarlagadda, Co-Video and Podcasting Editor
Medha Yarlagadda (11) is the co-video and podcasting editor for Harker Aquila, and this is her third year on staff. This year she hopes to grow as a journalist,...