Humans of Harker: From saxophones to saddles
Camilla Lindh explores and treasures community, culture and connections
Camilla Lindh (12) recalls hearing "Careless Whisper" by George Michael play on the radio the May of her eighth grade. The smooth melody and the romantic lyrics entranced her, and Camilla, determined to emulate the sound, started learning to play the tenor saxophone just three months before the start of ninth grade.
Learning to play an instrument for the first time that summer, Camilla discovered a passion for music. Now the band's lead tenor, Camilla played with Harker's Jazz Band all four years of high school.
"You can't make the kind of music without having everyone playing correctly," Camilla said. "That's also another aspect [of Jazz Band] because you have to be in harmony with everybody."
Camilla finds joy in playing with the rest of the band in large events such as Homecoming and other football games, and she cherishes the team and community of Jazz Band. In the future, Camilla wishes to continue playing the saxophone in a team environment by joining her college's marching band.
Teamwork has also been a large part of Camilla's experience in Spanish, a language she has been learning for most of her life since she started in first grade. Being half Swedish and half Russian has allowed her to have a deeper appreciation for different languages, which she attributes for her inclination towards Spanish.
"I fell in love with the language and culture from this linguistic background that I have," Camilla said. "In high school, when I was actually able to take language and culture and the different Spanish classes and electives, I really fell in love with the culture and the language."
At Harker, Camilla is a member of the Spanish National Honor Society (SNHS), where she can make connections and form a community with her fellow Spanish enthusiasts. As part of SNHS, Camilla writes articles for Pórtico and helps organize the annual La Noche Cultural.
Modern and classical language department chair and Spanish teacher Abel Olivas, who encouraged Camilla along her journey with Spanish, notes her dedication to her study of the language.
"[Camilla has] a real passion for the culture," Olivas said. "Her interest is very contagious. I think that people respond to how engaged she is."
SNHS gave Camilla the chance to collaborate with a larger group of peers, but she also excels when working with smaller groups, too. In freshman year, she joined the Innovation Challenge with teammates Simren Kochhar (12) and Ishaan Parate (12), which aimed for students to create a project that connected business with science.
"[The Innovation Challenge] was to create a solution to help the environment somewhere," Camilla said. "We created a business plan for a water usage tracker that [tracks] where water is used in appliances, and also what time of day is being used. We actually moved to the finals and won the challenge."
As working on projects for events like the Innovation Challenge can take a long time, some people may have trouble finding the persistence to see the work through. Close friend Simren recalls Camilla's effect on the team atmosphere.
"She's a very fun person, very hardworking," Simren said. "She does all her work on time, and she's very positive. That definitely kept the team motivated."
Not only does Camilla form connections with other people through entrepreneurship, but she also works with horses in her free time. Since she was 11, she has gone to a barn near her house every week to take care of and ride horses.
"[I'm] able to collaborate and make a connection, but in a different way," Camilla said. "You have to respect and collaborate with [the horses without] speaking. [Taking care and riding horses] is also something I'd want to [continue in] college."
Spending time at the barn allows Camilla to take a break from her busy schedule and destress in the mountains.
"[Horseback riding] is such a mind-cleansing activity," Camilla said. "You go to the barn, [and] you're by yourself, which is really nice. I'm not stressed at all during that time. No matter how many tests I have, I'm not thinking about that. You have to be completely focused [while horseback riding]."
From music and Spanish to entrepreneurship and horseback riding, Camilla appreciates the opportunities to experience a range of activities and to meet communities of people with shared interests.
"I feel like [having many interests] shaped me as a person," Camilla said. "It allowed me to connect [with] a lot of different people [and] meet a lot of new communities. This whole aspect of connection is really important. I value meeting new people and learning about people's cultures and backgrounds."
About the Contributors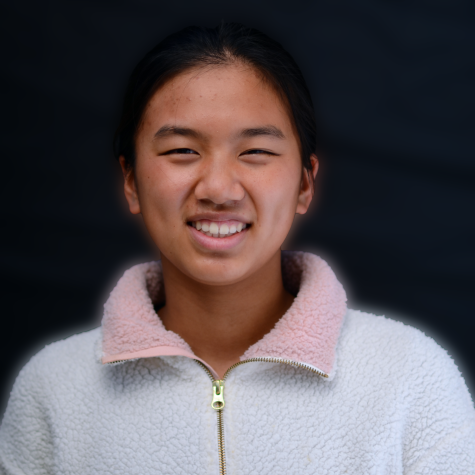 Olivia Xu, Reporter
Olivia Xu (10) is a reporter for Harker Aquila, and this is her second year on staff. Through journalism, she enjoys learning about and telling people's...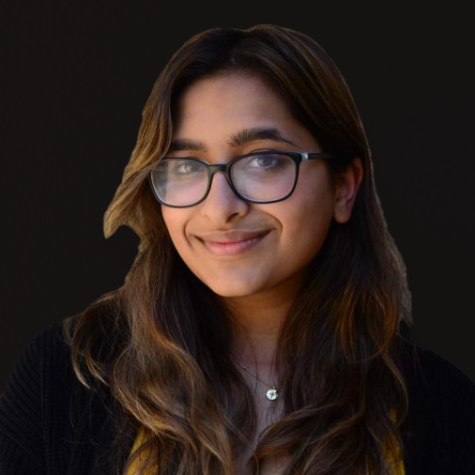 Esha Gohil, HoH Co-Editor-in-Chief and Aquila Photo Editor
Esha Gohil (12) is the co-editor-in-chief of Humans of Harker and the photo editor of Harker Aquila. This is her fourth year on staff, and this year she...