Friday Five: Taylor Swift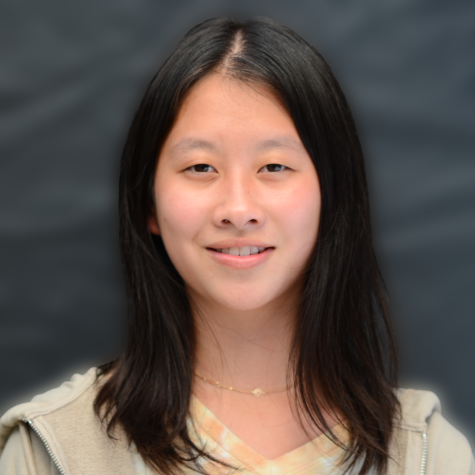 More stories from Sally Zhu
In honor of Taylor Swift's recording of her album "Red" next Friday, today I will present my top five Taylor Swift songs of all time — from debut to "evermore" and :Fearless (Taylor's Version)" and everything in between. The first Taylor Swift song I ever listened to was "You Belong With Me" from her Fearless album. I watched her music video on YouTube and fell in love with the storyline: a band player on the bleachers who wins over the love of a football star and long-time friend. Taylor plays both the protagonist, the band player, and the antagonist, the vicious cheerleader, in the music video; I didn't even realize this at the time, but I already knew I loved the song. Since then, I've had infuriating discussions about her songs with my friends, Taylor won "Artist of the Decade" at the 2019 AMAs, I've cycled through many, many favorites. Any other Swiftie will know how difficult it is to rank the 150+ songs from her nine albums, but here's my top five. 
5. "Cruel Summer" from "Lover" 
As the song's name suggests, "Cruel Summer" is about a hesitant summer romance, with passionate lyrics and a blazing melody delivering the story. Taylor's voice flows so beautifully, even between the high riffs in the difficult melody of the song's chorus, with "oooh… it's a cruel summer," and she writes such poetic lyrics such as with "devils roll their dice, angels roll their eyes," to describe the hopeless gamble of the relationship. Throughout, the song maintains upbeat instrumentals, but Taylor grows more and more desperate, more and more tempestuous, more and more aching. These feelings culminate near the bridge and again at the end of the song, as Taylor nearly yells out "I love you, ain't that the worst thing you ever heard!" At least for me, "Cruel Summer"'s desperation drives a feeling of distress into my heart, with its melody and lyrics advancing the song to my top five. 
4. "Wildest Dreams (Taylor's Version)" from "Wildest Dreams (Taylor's Version)"
"Wildest Dreams," from Taylor's first pop-hit album "1989" reflects on a bittersweet breakup, carrying a painful and broken sentiment throughout. Taylor leaves all of her past feelings behind and just gives in to the heartbreak and loss. The chorus has some of her best runs, and her gentle voice rings throughout the entire song, another hint of her sorrow and acceptance. And just at the bridge, most of the background instrumentals fade away, leaving only her voice as she begs the other to remember her, even if only in their "wildest dreams," an expression that brings a bit to my heart. The song carries a painful and broken sentiment as Taylor leaves all of her feelings behind, and just gives in to the heartbreak. And "Wildest Dreams," now Taylor's Version, is one of Taylor's most unique songs: it doesn't fit in as a love song or a breakup song—it's an earnest mix of both, a melodic and somber goodbye to the past. 
3. "Love Story (Taylor's Version)" from "Fearless (Taylor's Version)" 
You may be wondering what all these "Taylor's Versions" are. Well, Big Machine Records, Taylor's old record label, had sold all of her albums, pre-"Lover," to record executive Scooter Braun, who allegedly prevented her from using her own songs in performances and her documentary. Taylor announced in 2019 that she would be re-recording all of these albums in the following years; her first re-release was "Fearless (Taylor's Version)" earlier this year. Anyways, "Love Story" is a Taylor Swift classic. Written on only her second album, "Fearless," at an impressive age of 18, Taylor rewrites the tale of Romeo and Juliet, transforming the tragedy into a charming fantasy of romance. But the song takes on a personality of itself, one of a young, desperate love just waiting to be unleashed. This was probably the second Taylor Swift song I fell in love with, and it has stayed with me through the years, because it instills a kind of hope and longing near the start that builds up into a sudden burst of passion. The song's simple yet completely incomparable melody is so extremely catchy and unforgettable that I'm sure even non-Taylor Swift fans would recognize or enjoy. And of course, the song's romantic, heartfelt ending stands in contrast to some of her angry breakup songs, but leaves me feeling nostalgic and longing for more. 
2. "Getaway Car" from "Reputation" 
"Getaway Car" on "Reputation" takes the 2nd place award. A little fan speculation about the backstory to this song: Taylor used actor Tom Hiddleston as a "Getaway Car" to leave her previous relationship with DJ Calvin Harris, the song being born in the process. Though Tom Hiddleston didn't deserve any of this, "Getaway Car" brought magic to the situation. The song greatly differs from many of the others on "Reputation," like the eye of a storm. And like all Taylor Swift songs, there is a wonderful bridge and genius lyrics such as "A circus ain't a love story, and now we're both sorry." And whenever the song draws to the end with the repetition of "I was riding in a getaway car, I was crying in a getaway car, I was dying in a getaway car, said goodbye in a getaway car," I simply can't prevent myself from at least mouthing along to the lyrics. This song really is underrated—please give it a listen! 
1. "All Too Well" from "Red" 
I've seen "All Too Well" as Taylor Swift's #1 song of all time in countless lists and rankings, yet I simply can't disagree. The song begins with a beautiful guitar melody, a soft introduction into the heartbreak and passion in the song. Her lyrics send chills, conveying the pain of the breakup so poetically, but also so simply. The song also contains my favorite lyrics of hers: "you call me up again just to break me like a promise, So casually cruel in the name of being honest," that really perfect the bridge, the part of each song where Taylor's talent and songwriting shines through the most. She's writing poetry through music, all of it being blessed by her forlorn voice and the slow build-up of the melody, until the climax of the bridge. The 5-minute song, which will soon extend into a 10-minute version in "Red (Taylor's Version)," accompanied by a short film, fades out in the end, a peaceful end to all the hurt. I've looped "All Too Well" on Spotify too many times, at the end of a long school day, trying not to sing too loudly and wake up my already-asleep parents, and it's truly Taylor's best. 
About the Contributor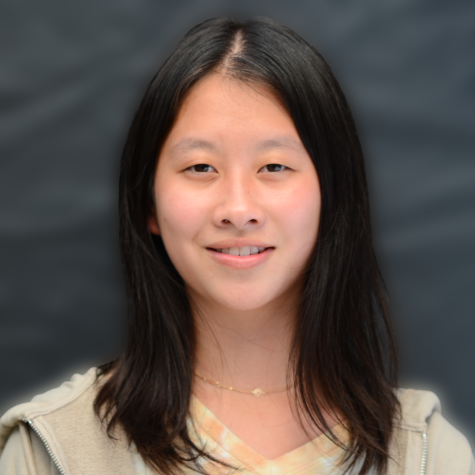 Sally Zhu, Aquila Co-Editor-in-Chief
Sally Zhu (12) is the co-editor-in-chief of Harker Aquila, and this is her fourth year on staff. This year, Sally wishes to interview more people around...