When life gives you lemons, make lemon bars for the fall
by Anika Mani, Talon Co-Editor-in-Chief
October 10, 2021
Looking for a way to use leftover summer lemons? Lemon bars are the perfect solution! The bars take about an hour to make, and they are a perfect treat for an afterschool snack, dessert or even sweet breakfast.
Find the list of ingredients below (recipe adapted from Williams-Sonoma):
Crust: 
1 cup all purpose flour

¼ cup granulated sugar

¼ teaspoon salt

½ cup (1 stick) unsalted butter, lukewarm
Filling: 
1 lemon 

2 eggs 

½ teaspoon baking powder 

2 tablespoons all purpose flour

Powdered sugar
First, preheat the oven to 350°F. Grease a 9 x 13-inch rectangular pan or 8-inch baking pan with either butter or cooking spray. Then, line the pan with parchment paper. The parchment paper should hang on at least two sides.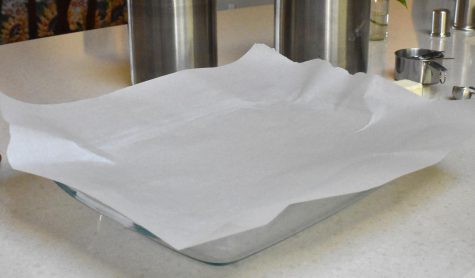 Add the flower, sugar and salt to a medium bowl. Whisk together.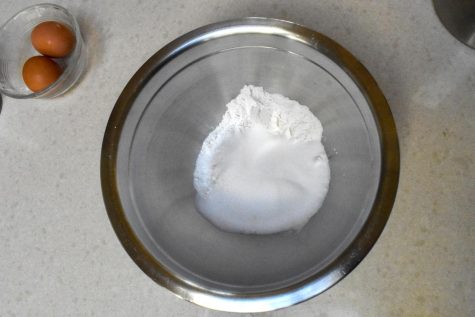 Cut the butter into small pieces. If the butter is too cold, heat it slightly to soften it. Make sure the butter does not melt!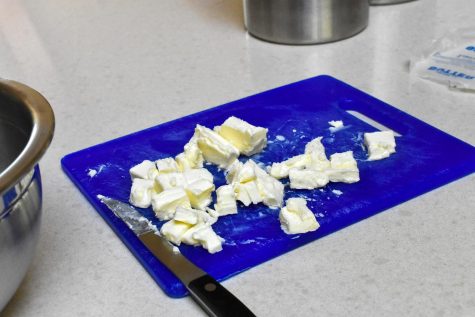 Put the butter in the bowl with the dry ingredients whisked above. Using a pastry blender or even a butter knife, blend the butter into the dry ingredients until the butter remains in pea-sized pieces. The mixture should stiffen into an almost dough-like substance.
Put the crust into the baking pan with the parchment paper. Using your hands, flatten out the crust and press it down into the pan. Then, put the crust in the oven. Bake for 15-20 minutes, or until the crust is lightly golden brown. In the meantime, make the filling.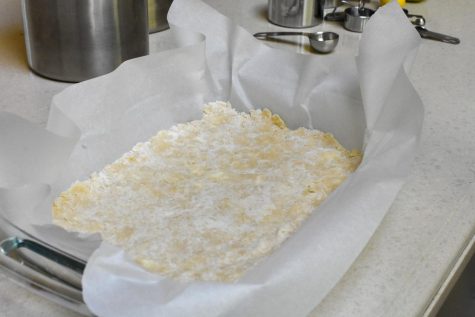 Using the lemon, grate 1 teaspoon of lemon zest. Then, cut the lemon in half and squeeze 2 tablespoons of lemon juice, or  use store-bought lemon juice instead of the squeezed lemon. Add these to another medium sized small bowl along with the granulated sugar and eggs.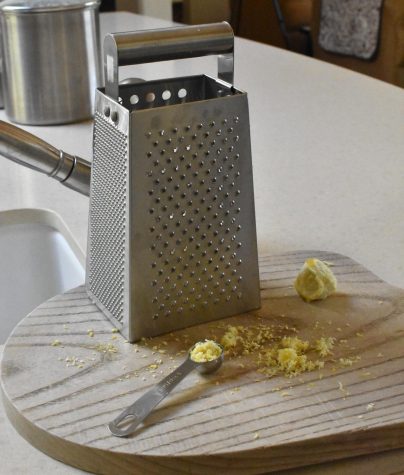 Using an electric mixer, whisk until the mixture turns into a light yellow color. In a separate small bowl, combine the flour and baking powder. Slowly incorporate the flour-baking powder mixture into the bowl with the lemon eggs and sugar.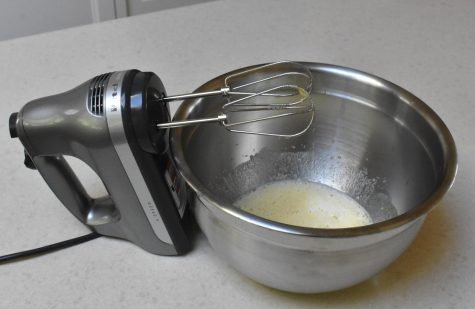 Remove the crust from the oven. Pour the filling into the crust, making sure to evenly spread it across the pan. Put the baking pan back into the oven and bake for another 25-30 minutes.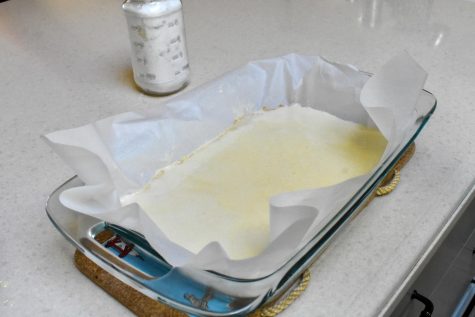 Remove the pan from the oven and let it cool. Then, cut into squares and use a sieve to dust powder sugar on top. Enjoy!