Fall fashion: Rise in the realm of thrifting
Fashion, by definition ever-changing and transitory, inevitably continues to evolve in the form of trends or individual styles. After more than a year of shelter-in-place, thrifting and secondhand shopping, where buyers can purchase used clothing for cheaper prices, have taken social media trends by storm—and found a home amongst various Harker students and faculty.  
In fact, thrifting and secondhand shopping have grown in popularity in recent years, with users raving over discounted prices and claiming the environmental friendliness and sustainability of reusing clothing instead of buying new items. But does thrifting really benefit the environment or help slow fast fashion? Upper school history teacher Roxana Pianko thinks so. 
"I buy a lot of my clothes secondhand," Pianko said. "I go to a lot of thrift stores, consignment shops. I think for the most part, I really love finding unique places, and [I love shopping] secondhand because I think it's really great for the environment." 
Pianko purchases from thrift stores such as Crossroads and Black & Brown, searching for bright and colorful clothes that generally reflect bubbliness. 
According to AP News, more and more people have been shopping at thrift stores during the COVID-19 pandemic, as the general population is becoming more aware of the waste that comes with fast fashion. 
For example, senior Laszlo Bollyky has also found himself thrifting clothes, both from online stores and in-person stores, and he often thrifts with his friends, challenging them to find fashionable outfits for certain fictional occasions with a budget. 
According to a poll on Harker Aquila's Instagram account, thrifting makes up two thirds of the closets for three respondents, one third of the closets for 41 respondents, and none of the closets for 77 respondents. No respondent has thrifted clothing for their entire closet.
Laszlo believes that thrifting has been popularized recently, partly due to its presence on social media like TikTok, which also has influence over other fashion trends. Currently, the "thrifting" hashtag on TikTok has over 2.4 billion total views, where numerous creators upload videos of thrifting hauls and hacks. 
However, even though thrifting and secondhand shopping are more sustainable for the environment as well as more affordable, it's vital for those in financial need of purchasing less expensive clothing, and more privileged consumers without this need may be taking away from others' resources. 
Laszlo, who understands both sides of the issue, notes that for this reason, it is important for those who are able, to donate clothing and give back to these secondhand stores. He takes the opportunity to donate older clothing that no longer fits him to stores to combat this issue. 
"If all you're doing is taking away from the clothing options and taking away from the possible clothes, then I think you're just hurting the community, there are people that definitely need it, but if you add to the collection and add to the options, then I think that it's an all-right way to sustain the cycle," Laszlo said. 
According to the 2021 Resale Report by ThredUp, an online consignment and thrift store, the secondhand shopping market is expected to generate double the revenue within the next five years, with a growing consumer base as well. And because of the growing consumer base, creators such as YouTuber Alli Vera have discussed the controversy of the gentrification of thrifting in recent years.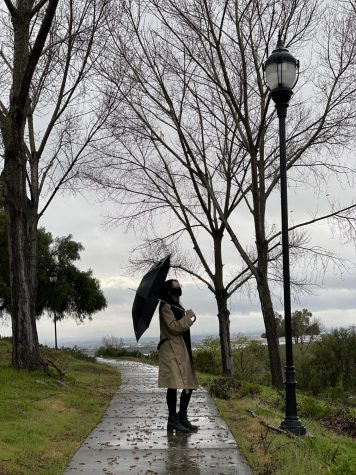 Also growing in recent years is thrifting online, such as through online retailers like ThredUp, which features product filters to make searching more efficient and to reduce time spent scouring racks at thrift stores. As another alternative, resale apps such as Depop, Poshmark and Mercari allow users to sell their own items, either their own or finds from local thrift stores.
Linette Hoffman (11), who has not actively thrifted before, sees the importance of the rise of sustainable clothing over fast fashion. Like others, she thinks that the stigma of buying thrifted clothing that may not be sanitized or particularly high-quality has decreased in recent years. 
Before quarantine, Linette took fashion inspiration from celebrities such as K-pop stars, following many mens' clothing choices, which included more edgy gothic styles that were popular at the time.
More recently, social media trends on TikTok or Pinterest have introduced her to even more fashion styles, such as the "alt, or alternative, girls" style who wear darker-themed clothing. Linette has also enjoyed browsing and shopping from online stores such as Ecosusi Vintage and Selkie that market on Instagram. 
As opposed to online media, Laszlo's fashion inspiration grew from the advice of his friends and the people around him. Laszlo has taken part in a recent trend of oversized clothing, especially jeans and sweatshirts, which he encountered when visiting New York; he enjoys this trend because he sometimes likes to appear mysterious through his fashion.
Similar to Linette, Laszlo transitioned styles during quarantine, moving from polos and khakis to vintage baggy pants and Converse shoes. Laszlo's friends also introduced him to the market of buying and reselling shoes in middle school, and he has been keeping up with that hobby. Now, he mostly collects shoes and has a variety that he can wear on any given day. 
"I'm big on collecting stuff, being able to just have a complete set and being able to have a wide variety at hand. " Laszlo said. "Part of it has sentimental value, part of it's you can use them in different situations and part of it's because I love collecting things."
As with Laszlo, Pianko also has a sentimental relationship with fashion; specifically, since quarantine, she has leaned heavily on fashion as a way to find happiness for herself. For example, a bubblegum pink dress, Pianko's favorite dress in her closet, represents her bold clothing style, along with blouses with large, poofy sleeves, platform shoes and high-waisted pants.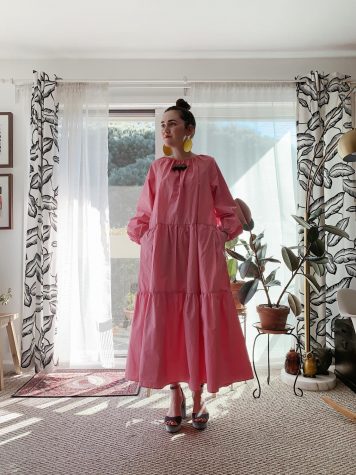 "What I wear on [the] outside, I think it actually shows what is inside of me," Pianko said. "I like to feel happy. I like to smile, and with the things that I choose to wear, I feel like it embodies who I am, like it's a physical interpretation of the things that I feel in my heart." 
Pianko encourages students and faculty to wear the clothing they want to wear and what feels best for themselves, still observing the dress code guidelines, as they return to campus this school year with new fall fashion styles. 
"Wear what makes you most happy, comfortable, good about yourself, confident," Pianko said. "I just want to encourage everyone to wear what makes you feel like you because we are each unique people. I think fashion is one place where outwardly, we get to express [how] we're different."
The Community Standards for Dress entails wearing presentable clothing without profanity or harmful messages and outfits "that cover from the top of the chest to fingertip length."
Additional reporting by Alysa Suleiman.
About the Contributors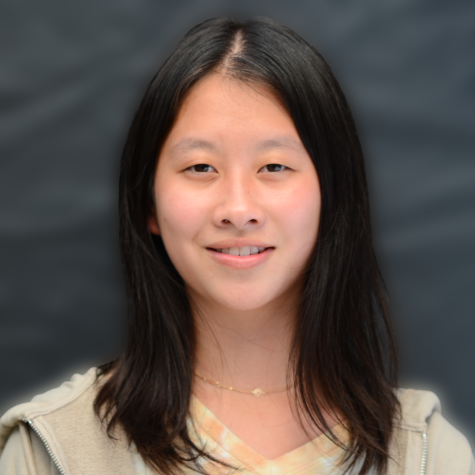 Sally Zhu, Aquila Co-Editor-in-Chief
Sally Zhu (12) is the co-editor-in-chief of Harker Aquila, and this is her fourth year on staff. This year, Sally wishes to interview more people around...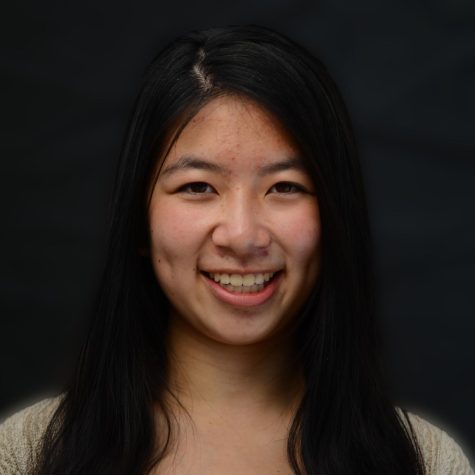 Irene Yuan, Aquila Co-Managing Editor


Irene Yuan (12) is the co-managing editor of Harker Aquila with a focus on multimedia and social media. This is her fourth year on staff, and she hopes...