New faculty faces join upper school community
This year, Harker will be welcoming 10 faculty members to the upper school community. As the school transitions back into in-person learning, new faculty members Caren Furtado, Whitney Huang, Bianca Cung, Brian Caponi, Taylor Dean, Chuck Witschorik, Ken Allen, Eric Johnson, Matt McCorkle and Patrick Kelly look forward to seeing students on campus and shared their goals for the upcoming school year with Harker Journalism.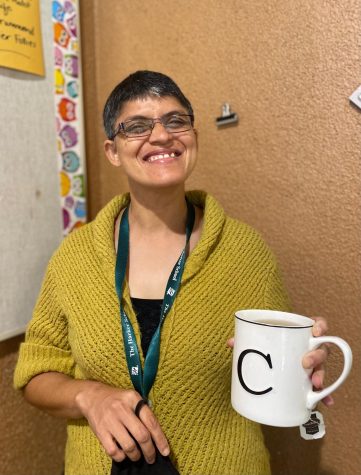 Goal for this year: "By the end of the year I definitely want to understand all the Harker systems properly and make sure that my students have a good, productive and successful year."
Favorite food: Good cheese, fresh fruits, good pastries 
Favorite books: The "Harry Potter" series, "Call the Midwife: A True Story of the East End in the 1950s," biographies or autobiographies, good murder mysteries 
Favorite movies: "The Usual Suspects," "Jojo Rabbit," "Parasite" 
Hobbies: Reading, hiking, baking, cooking, gardening
Fun fact: Furtado has taken part in filming a documentary before. After the ​​2001–2002 India–Pakistan standoff, she had accompanied the national television crew as an interviewer. The experience gave her the powerful opportunity to see the impact of war and terrorism on communities firsthand.
Goal for this year: "I'm really excited to see what I can do in terms of bringing a new perspective to the table, and I also want to see where we can grow further in terms of our publication and including more of our Harker community."
Favorite food: Japanese cuisine—sushi, ramen, home-cooked 
Favorite books: "The Lord of the Rings," "The Hobbit" 
Favorite movies: "The Lord of the Rings" series 
Hobbies: Video games, conducting (Huang currently conducts at Crystal Children's Choir, which is also the choir that she sang in as a child), teaching music lessons  
Fun fact: In middle school, Huang once played cello during a concert in Prague while her pinky finger was broken and wrapped with a cast. 
Goal for this year: "I hear really great things about the students here at Harker, so I'm really looking forward to meeting them and getting to know them." 
Favorite food: Fish (salmon, bass, catfish) 
Favorite movies: Marvel Cinematic Universe series
Hobbies: Playing tennis 
Fun Fact: Cung started practicing kendo in college and met her husband while doing it! 
Goal for this year: "Give it my all, be intentional and compassionate."  
Favorite food: Rice 
Favorite books: Books by Graham Harman and Timothy Morton, especially Morton's "Dark Ecology" 
Favorite movies: Claymation films, the short film "Closed Mondays" 
Hobbies: Caponi started learning Wing Tsun this past year, he fiddles a bit with the guitar and he gardens.
Fun Fact: Recently, Caponi was mistaken for Mark Zuckerberg by a group of 8 to 9-year-olds. They were disappointed when he replied, "Oh, sorry, I'm not Mark Zuckerberg, I'm Brian Caponi." Caponi is also an identical twin— so, he can only assume that they would have mistaken him for Mark Zuckerberg too.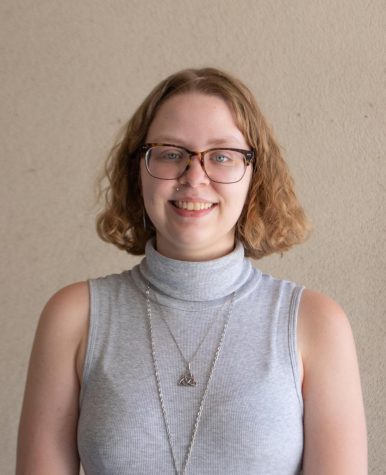 Goal for this year: "I really want to be able to expand the access we have to our archives. I know a lot of students don't know that we even have an archives, so it's just letting you guys know that we have it. It's here if you're interested in Harker's history because we've been open since the late 1800s." 
Favorite food: Potatoes, in any form—french fries, mashed potatoes, scalloped potatoes, baked potatoes.
Favorite books: "The Hitchhiker's Guide to the Galaxy." Dean also enjoys historical fiction and science fiction.
Favorite movies: Studio Ghibli films
Hobbies: Leatherwork, sewing—Dean has made corsets before!
Fun Fact: She has about 50 plants at home and loves taking care of them. 
Goal for this year: "One goal I have is for the students to feel engaged in the class and that they hopefully find it interesting and they really come to love studying history, both US History and World History"
Favorite food: Pizza
Favorite book: "Facing the Mountain"
Favorite movies: "Selma." Witschorik also enjoys historical movies and documentaries.
Hobbies: Singing in a choir at church, playing saxophone, hiking, traveling, visiting family and friends.
Fun fact: Witschorik enjoys pizza because he is from Chicago, which he claims has some of the best pizza in the world. 
Goal for this year: "[My goal is] to welcome students back to campus and make sure that my office is a warm and friendly place for students, especially coming out of the hiatus that we've had from school."
Favorite food: Tacos. He could eat tacos every single day.
Favorite book: "Where Men Win Glory: The Odyssey of Pat Tillman"
Favorite movies: "Malcolm X," "Talladega Nights"
Hobbies: Spending time with his family and his two kids, wine tasting in Napa with his wife
Fun Fact: Allen has attended two Super Bowls: 1997 in New Orleans and 1998 in San Diego. He has also coached high school football for 17 years, with 12 being in Texas.
Goal for this year: "Given how hard the last year has been, it's an important goal of mine that with my biology kids, we can get outside and do field work. So much biology in the past year has been focused on virtual learning and simulations, but the wonderful part of biology is the world can also be a laboratory. I want to get outside and do some fun outdoor activities."
Favorite food: Mushroom Risotto
Favorite book: "Cultish: The Language of Fanaticism"
Favorite movie: "The Sandlot"
Hobbies: Loves birding, playing electric guitar, cooking and preparing meals, spending time with their two new kittens
Fun Fact: Johnson was born in Paraguay, which they feel is hugely important, because Paraguay has a large indigenous population who have lived off the land in contact with nature, which they feel that western civilization hasn't done for many years. Johnson hopes to bring that lens to science.
Goal for this year: "My goal is to inspire students to look at social problems through an economic lens. For me, economics helps to explain why persistent social problems exist and what can be done to alleviate them."
Favorite food: Biryani
Favorite books: "My Ántonia," "The Three-Body Trilogy," "Poor Economics," "Misbehaving"
Favorite movie: "The Prestige" (McCorkle is a big fan of "The Prestige" director Christopher Nolan)
Hobbies: Avid collector of international currency, likes historical artifacts, enjoys legos, dramatic explorations of nature: skiing, rafting, falling out of airplanes, likes when gravity is on his side
Fun Fact: McCorkle enjoys skydiving.
Goal for this year: "For the students, [my goal is to] have the students figure out what their relationship with the world of entrepreneurship is. Personally, I just want to survive and make sure everything goes smoothly."
Favorite food: Iguana's (burritos)
Favorite book: "The Butchering Art"
Favorite movie: "Howl's Moving Castle"
Hobbies: Running a business where he makes educational videos, working with Crash Course and SciShow, reporting on COVID-19 through SciShow, bike-riding
Fun fact: Kelly is a Santa Clara native and went to Bellarmine for high school. 
Additional reporting by Tiffany Chang.
A previous version of this article incorrectly referred to upper school biology teacher Eric Johnson with he/him instead of they/them pronouns. The article has been updated on Oct. 1, 2021 to reflect the correction of this error.